Information
Information about the British Rowing Masters Championships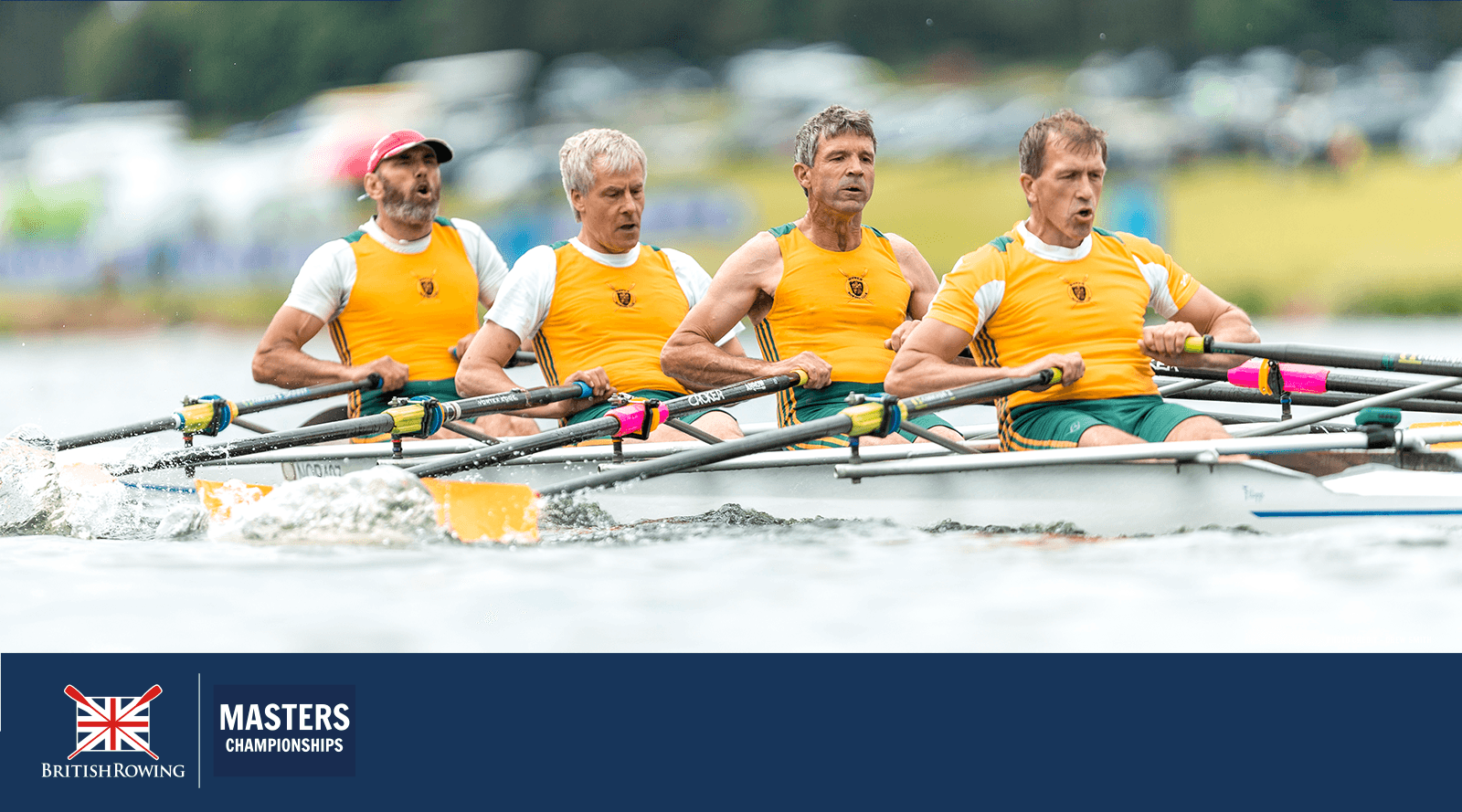 | Event information | |
| --- | --- |
| Dates: | 13-14 June 2020 |
| Time: | Racing, 9am-5pm (subject to schedule) |
| Location: | National Water Sports Centre, Holme Pierrepont Country Park, Adbolton Ln, Holme Pierrepont, Nottingham NG12 2LU, UK |
Event information:

Dates:
13-14 June 2020
Event information:

Time:
Racing, 9am-5pm (subject to schedule)
Event information:

Location:
National Water Sports Centre, Holme Pierrepont Country Park, Adbolton Ln, Holme Pierrepont, Nottingham NG12 2LU, UK
Competitor information
| Important documents | |
| --- | --- |
| Notice of Competition | When available |
| FAQs | When available |
| Victor Ludorum Rules | When available |
| Welfare Policy | When available |
| Draw | When available |
| Race timetable | When available |
| List of competing crews | When available |
| Results | When available |
| Safety instructions | When available |
| Circulation pattern | When available |
| Safeguarding Policy | When available |
| Weather contingency | When available |
| Thunderstorm plans | When available |
Important documents:

Notice of Competition
When available
Important documents:

FAQs
When available
Important documents:

Victor Ludorum Rules
When available
Important documents:

Welfare Policy
When available
Important documents:

Draw
When available
Important documents:

Race timetable
When available
Important documents:

List of competing crews
When available
Important documents:

Results
When available
Important documents:

Safety instructions
When available
Important documents:

Circulation pattern
When available
Important documents:

Safeguarding Policy
When available
Important documents:

Weather contingency
When available
Important documents:

Thunderstorm plans
When available
Retail Village
Throughout the event, a retail village will be open. Exhibitors who would like to attend the event need to contact Jonna de Vries, to register their interest.
Car parking
Parking is available on site in designated car parks.
Filming and media
All competitors at the British Rowing Masters Championships need to be aware that the event may be streamed live online (on British Rowing's YouTube channel) and that British Rowing and other media, including photographers, will be at the event and have permission to publish images and content captured at the event, online and in print.
If there are any concerns that you have in the run up to, or during the event, please contact the Event Welfare Advisor.
Please note that for safety and security reasons the use of drones is not permitted anywhere within the National Water Sports Centre.
Safeguarding
The Organising Committee of the British Rowing Masters Championships recognises their duty of care to ensure that all reasonable steps are taken to provide a safe environment for all those attending the regatta in whatever capacity. For more information click here.