Rules of Racing
The Rules of Racing apply to all rowing and sculling races, events and regattas that are registered by British Rowing.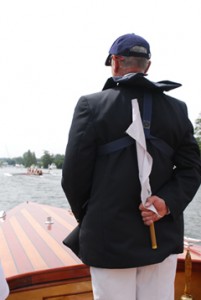 The purposes of the Rules of Racing are to:
Provide a basis for safe, fair and equal racing.
Ensure that due notice is taken of the Row Safe Guidance, the provisions of which shall take precedence at all times.
Provide a consistent framework for the regulation and organisation of Regattas and other rowing events.
The rules specifically cover:
Conduct of the race
Safety
Competitors
Classification of events
Regatta organisation
Head and Processional races
Sponsorship
Download the 2015 Rules of Racing
Rules of Racing and Changes for 2015
(Came into effect on 1st April 2015)
The Rules of Racing Panel has addressed changes for the 2015 Rules of Racing under five broad headings.
The first is in relation to Row Safe and its locus in relation to the Rules.
The prescriptive nature of Row Safe has been replaced, on advice from the Honorary Rowing Safety Adviser, with guidance on compliance for the benefit of all rowers whether competitors or other.
Secondly, major sections have been added to the Rules to address Para-Rowing and Rowability competition with additional sections in Equipment Check, the Race, Competitors, Event Classification, Entry Forms and a substantial new Appendix (C) covering the general strapping requirements for Rowability and Para-Rowing events.
Thirdly, a further new Appendix (D) covers Recreational Rowing and the conduct of Stable (Recreational) Boat Competition.
After much discussion regarding enforcement, the fourth alteration sees the refinement of the outside assistance rule (2-5-9), removing the risk of disqualification for crews receiving outside assistance by way of an unaided voice during a race.
Finally, and given the uncertainty that still remains in relation to boat identification, the requirement for the same has been reproduced in full in rule 2-3-8e.
-Tim Walton, Chairman, Rules of Racing Panel
Archive