Jane Hall: 'I don't see myself as a female coach. I see myself as a coach who happens to be female'
GB Rowing Team coach Jane Hall discusses her coaching philosophy and explains how she's seeing more young females taking up coaching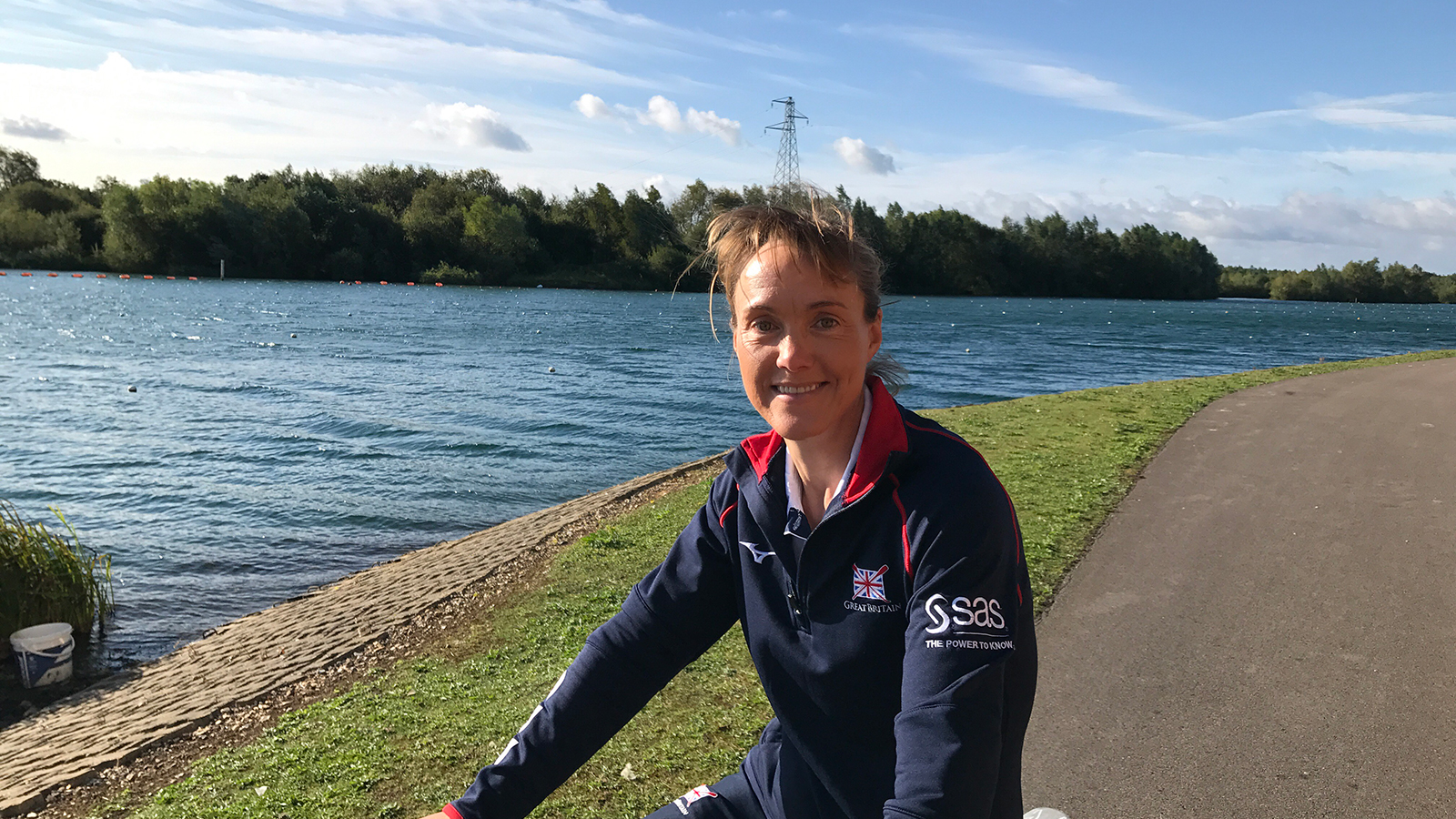 As part of a feature in the August/September issue of Rowing & Regatta magazine, we asked GB Rowing Team coach Jane Hall about her roll as a high performance coach, the barriers to women reaching the top of the profession and what can be done to ensure that more women are encouraged to become coaches.
Q. What gives you the coaching buzz?
Jane: "I love seeing a rower improve technically and the sense of achievement they get from this; that day-on-day progression and relentless drive to achieve targets. I also really enjoy going on a journey with a crew and helping them achieve their ultimate goal. For me, the journey is more important than the destination, and I see my role as coach as being vital to shaping that."
Q. Is coaching a science or an art?
Jane: "I don't think it is either or, rather both. I think that it is an ever-changing mixture of both. The science bit is the methods and tools I use to coach. It's more about the numbers, statistics and tangible measures. The art of coaching I consider to be more about forming a relationship with the individual or crew and constructing a real understanding of how to get the best out of them. Therefore, I would say that the art of coaching recognises the importance of relationships, team culture, feedback and motivational climates."
Q. Why are there so few female coaches?
Jane: "I think up until recently men were just more likely to want to be coaches. Its only recently that I have noticed younger women expressing an interest to go into coaching and this is being reflected at the grass roots and club level of our sport. As these new, young female coaches gain their experience in the sport, I think we will then begin to see them progressing onto coaching at the higher levels. I think there is also a case for it being a cultural and historic thing too.
"Traditionally, females have been hesitant to go into the time-consuming role that being a rowing coach encompasses and put their family lives on hold. If they have a family, I think this time commitment is harder for a female to make than a male. Historically, there is a perception that men make better coaches because they are more able to be leaders. Fortunately, this old-fashioned perception is being dispelled, but it won't happen overnight."
Q. What are the main barriers?
Jane: "Historically it has been sexism and that belief that men make better leaders and, therefore, better coaches. In this present day and age, its that significant time away from the family which is more difficult for a female to commit to than a male. Also, if the present coach is male, it is very difficult for a female to follow on if the mindsets are not open to change. Therefore, females may not be confident enough to make this next step even though they may have all the skills to do so."
Q. How can we improve things and encourage more women to coach?
Jane: "I think the growing number of younger women who are coaching at grass root level, at schools and as volunteers need to be given a coaching mentor so that they develop quicker and given guidance on an appropriate coaching career pathway. A good starting point could be to make certain coaching positions in the age group categories under the age of 18 specifically for females. FIFA, the world football governing body, created a rule for women's U17s tournaments where teams must have females in charge. A similar idea at domestic age-group level in rowing would present actual opportunities that were not available before.
"I love my job coaching on the GB Rowing Team and feel extremely privileged to be in this position. To me it isn't a job, its my passion and hobby. I would encourage any female who has an ambition to become a coach to go for it. I don't actually see myself as a female coach. I see myself as a coach who happens to be female! I would be more than happy to help mentor any aspiring female coaches. We need to continue to build our female coaching community."
Read the full feature about women in coaching in Rowing & Regatta magazine, available online here