Is your rowing club ready for the regatta season?
The regatta season is here – but is your club prepared? Jo Milborne from Oundle Town Rowing Club gives 10 top tips for a successful summer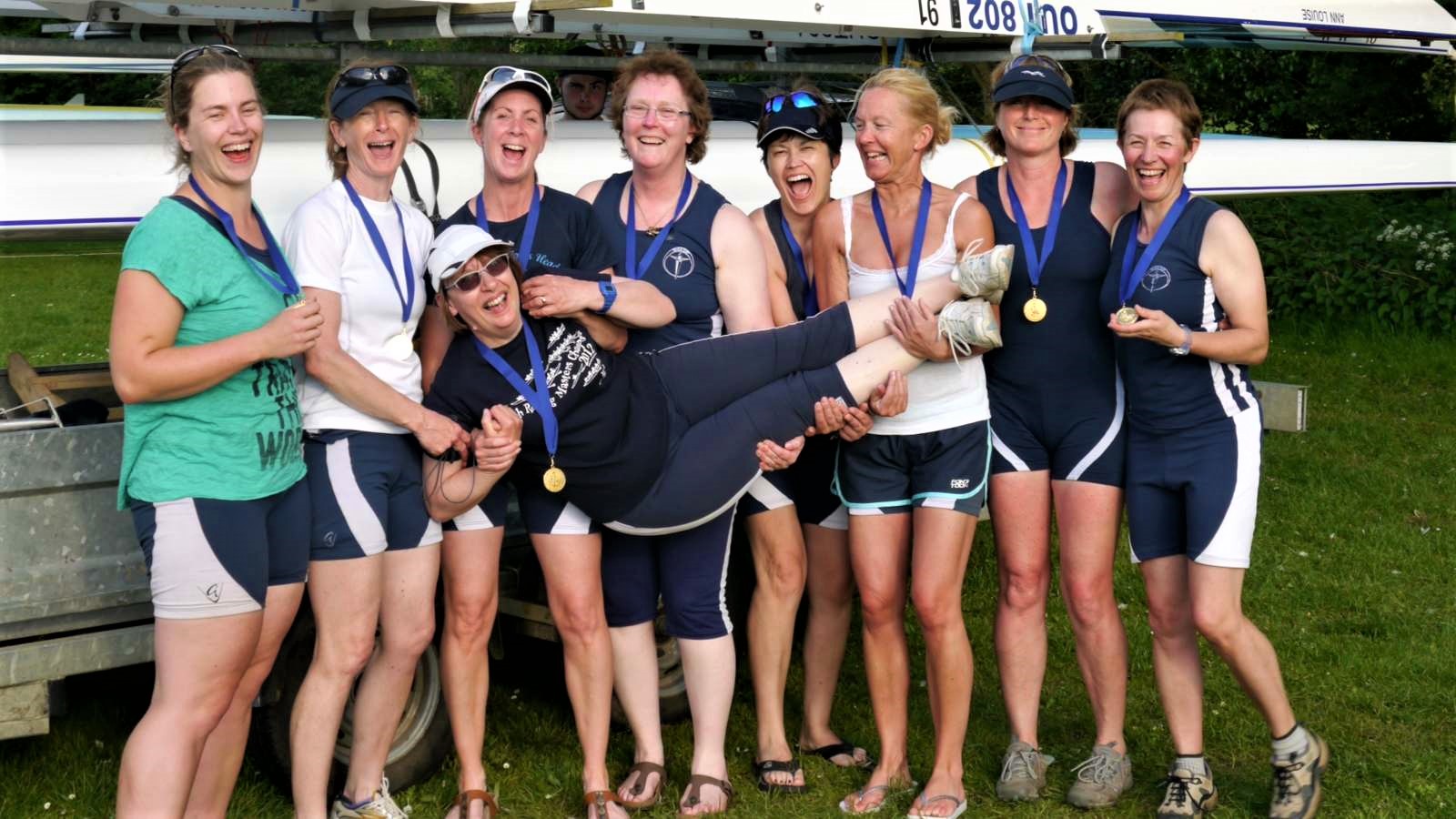 Oundle is a small, inclusive club with lots of enthusiasm but not much kit. We have a competitive group and a recreational section, each of which contains novice adults, juniors and adaptive rowers, all sharing the same boats, coaches and facilities. We have to be really organised to compete at an event. The suggestions below are common sense, but should be especially pertinent to smaller clubs where equipment is used by many different crews.
1. Check out the regatta dates and plan your racing calendar according to crew availability. Don't forget to look at when the school holidays fall. Lots of juniors (and their parents) forget they have booked holidays.
2. Ensure you have enough kit. Remember, if you are doubling up on boats or oars that crews may get through several heats. Plan a pre-season maintenance day to check that kit will pass scrutinising. Cake and flapjacks will help keep the numbers up!
3. Check your equipment and boats. Make sure that the odd bits of string, used as heel restraints, are replaced with the correct materials; that odd bits of sticky / insulating tape are removed and that hull / canvasses are properly repaired. The bow ball should be taken off and the bows of the boat should be checked for damage before fixing a new bow ball. However, a once-a-year maintenance check is not enough! Regular boat checks are vital and should be done, ideally, before and after every outing.
Cake and flapjacks will help keep the numbers up!
4. Check all aspects of your trailer. Both the towing vehicle and the trailer must be legal and roadworthy. Check lights, trailer-boards, tyres, and insurance (vehicle and driver). If you have to borrow a trailer and / or kit, check you are insured for use and transportation. Remember that the side-walls of the trailer tyres often perish before the tread goes.
5. In the run-up to each regatta, all coaches, coxes and oarsmen should be reminded to arrive in time to register, to collect their numbers, to rig their own boats and then row up to the start – rather than just turning up at their race time. Additionally, all coaches should forward a copy of all regatta / event documentation to coxswains and ensure they take the necessary actions regarding registering, weighing in, rigging boats and affixing numbers to the boats.
6. Make sure that coxes remember to charge the cox-boxes and bring them with them. On the day, coxes will also need to get weighed and wear their number in plenty of time.
Regular boat checks are vital and should be done, ideally, before and after every outing
7. Club colours for racing (or at least matching tops) will be required. Pack sun cream or waterproofs depending on the forecast!
8. All racers should have valid licences for British Rowing events. Crews must be entered into the correct categories – remember to aim up to the category in which you aim to be competitive. Don't forget you need your licences with you to confirm the entry at check-in and to collect your pots!
9. Ensure you have a trailer-loading plan printed off so that crews know how – and when – they are expected to de-rig and re-load boats. Also check that they are available to re-rig after the event so other club members can use the equipment.
10. Finally, arrange which pub you are meeting in to wet your pots and have your excuses at the ready. At Oundle, we award 'The Blazer of Shame' for any howlers that we feel should be made public. Good hunting!
This article was originally in Rowing & Regatta magazine. The magazine is free in print or digital to all British Rowing members. Find out more here.