Alternative training camp ideas: Hiking
As well as providing an excellent workout, hill walking can also be the most cost-effective cross-training activity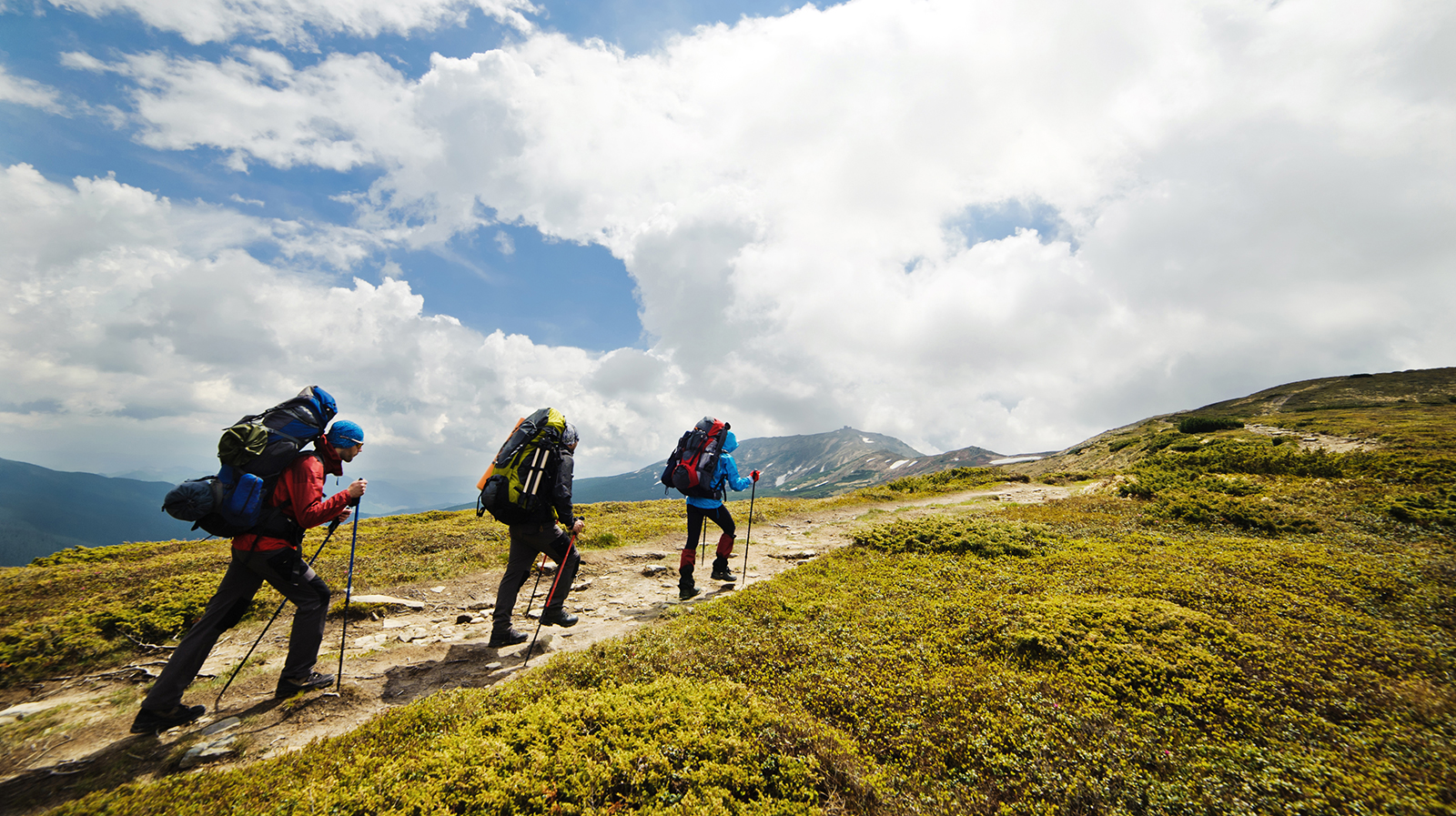 Hiking may not immediately spring to mind when it comes to getting your heart rate up but in fact it offers a wealth of endurance benefits and can be a great team-building experience. And when you consider you can walk for free and just pitch up a tent at the end of the day, hill-walking can be the most cost-effective escape too. If you fancy a roof over your head, accommodation in hostels and bunkhouses is available for less than ten pounds a night.
So where should we start? With over 20 years of experience in the fells, Mark Eddy of mountain-journeys.co.uk says the bigger mountains in the UK should be within reach for fit rowers.
"The three best areas in the UK for mountain walking are the Lake District, Snowdonia and the Western Highlands of Scotland. Some of them are quite easy to navigate so it's not essential to always have a guide along.
"For Wales go for Snowdon. For England either Helvellyn or Scafell Pike. For Scotland it's got to be Ben Nevis, but they all offer a solid introduction and can lead on to much more."
If you want a more modest introduction Eddy recommends starting with something like the Lake District's Pavey Ark or Harrison Stickle, both in Langdale.
"For a complete novice mountain-goer we'd always recommend a guide," says Eddy.
>>> Alternative training camp ideas: Skiing
But whether you're going it alone or with an instructor, Eddy reminds us that being well-prepared is imperative: "Everyone must have appropriate clothing including good quality waterproofs, boots, hat and gloves. Carry a head torch per person and a first-aid kit too.
"A map and compass, and the ability to use them, are essential. GPS or mobile phone systems must not be relied upon as they don't always work in the mountains and batteries run flat very quickly in the cold environment.
"Let someone know where you're going and what time you intend to return. Keep a check on time and turn back in time to return before darkness falls. Carry extra food to help combat fatigue in case of tiredness or lateness," he says.
So grab your team-mates, go into it prepared and there's a tremendous amount of fun to be had in the hills.
Why hike?
Mark Homer, GB Rowing Team Head of Performance Sport and Medicine, says: "Another means of completing a long, low intensity session that exceeds the duration normally tolerable in a boat. Again, the hills provide some unavoidable changes in intensity and much more exciting views than travelling backwards looking at the back of a crew mate's head!"
>>> Alternative training camp ideas: Cycling
Mark Eddy's summer-time* recommendations
Coniston Old Man and Dow Crag (Lake District)
This offers two summits and takes in splendid views. Access is easy and for the most part so is navigation. There are escape routes should the weather turn bad.
Helvellyn, Lower Man, and White Side from Swirls car park (Lakes)
Takes in three summits including the third highest in England and all on good paths, if a little vague at times. Good places along the way to find shelter from the wind if needs be.
Langdale Pikes (Lakes)
Pavey Ark, Harrison Stickle, Loft crag, Thorn crag, and Pike O'Stickle make up the Langdale Pikes. This is a fantastic walk that is very easy to modify at any time, making escape from bad weather straightforward. Five summits, mostly on good paths and through impressive scenery.
(*This is all based on UK summer-time conditions. For winter time Eddy recommends travelling abroad or attending a winter skills course prior to venturing out unguided.)