Top head racing tips to give you the edge on the Tideway
Head racing season reaches its climax in March with the big Tideway races, where over 10,000 people will compete on the River Thames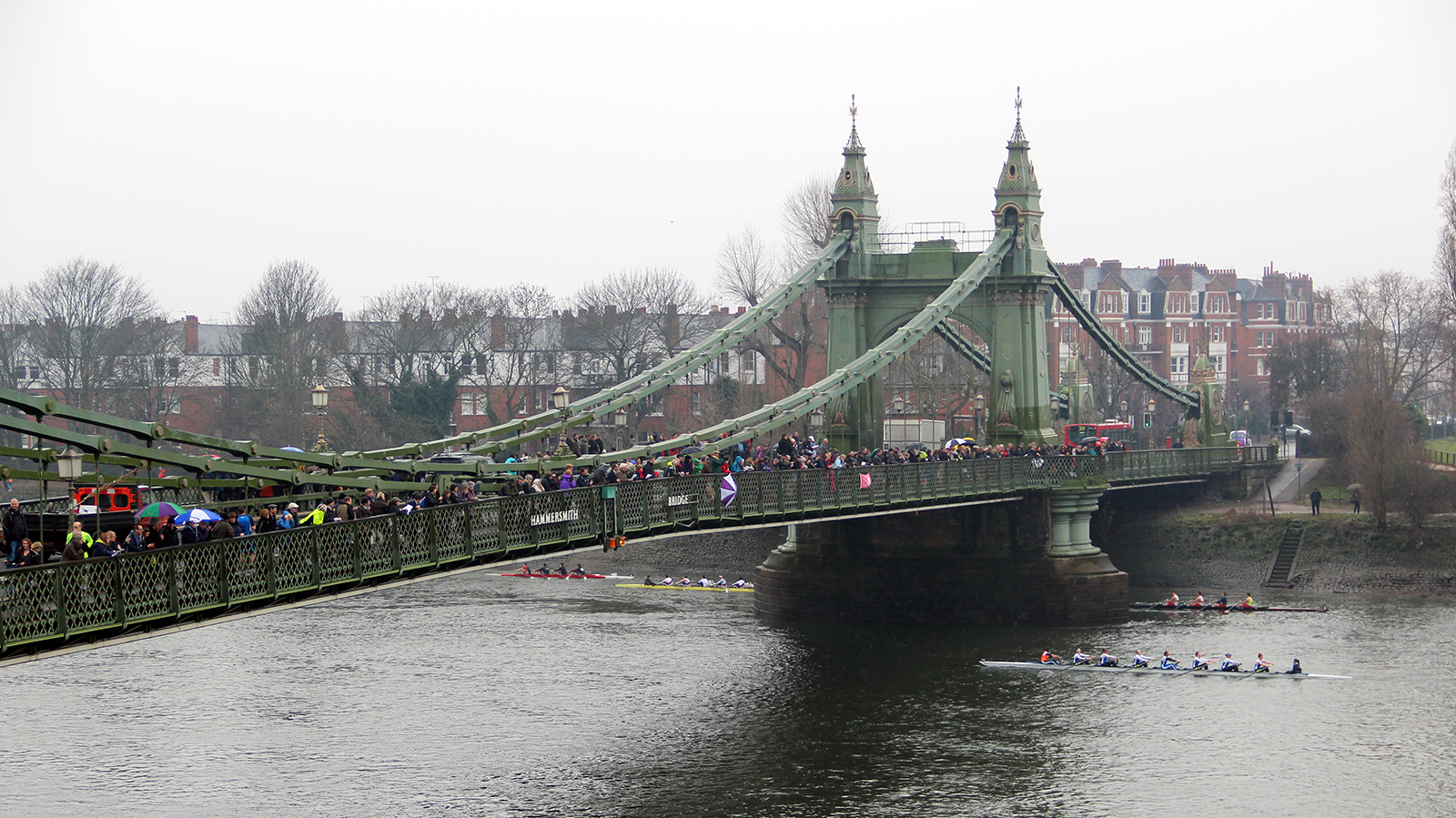 By Jon Mcleod
More than 10,000 competitors will take on the unique challenge of the Tideway as the head season reaches its climax in March. Athletes – Young and old, novice and elite – will push their bodies and minds to the limit on the unrelenting 4.25 mile course from Mortlake to Putney, across the four main Tideway head of the river events.
They will be racing against the conditions and the clock; some battling for victory, but all striving for their best time.
So, how do different crews take on the Tideway and realise their potential? Here's a glimpse at four crews' top tips for success. Read the full feature in the March edition of Rowing & Regatta magazine.
Head of the River
Dimeji Ogunyoye, TSS
Top tip: "Stay relaxed! It's a long race on a river renown for unforgiving conditions, so the more relaxed you are, the more head room you will have to focus on finishing the race as quickly as you can."
Schools' Head of the River
Alex Di Luzio, head coach at Tiffin School
Top tip: "Patience. If it is brutal you have to roll with it. Keep calm under fire."
Women's Eights Head of the River
Ruth Naylor, Marlow RC
Top tip: "You can never have enough dry layers stashed in the boat! And always take Percy Pigs and Jelly Babies to keep you happy on the long slog home after the race!"
Veterans' Head of the River
Lissie Fuller, cox at Worcester RC
Top tip: "Coxes, keep talking calmly down the course. It can get monotonous for the rowers if there are too many long periods of silence. Rowers, make sure you eat the right thing for a few days preceding the event. It makes a massive difference."
Rowing & Regatta magazine is available exclusively to British Rowing members. Find out what other benefits you get with a British Rowing membership by clicking here.