Cancer Research UK
British Rowing's official charity partner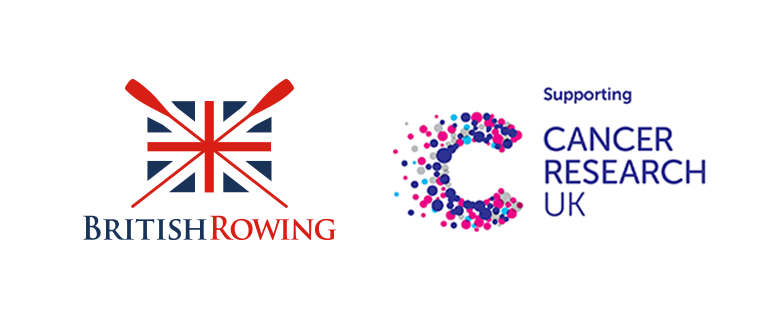 Cancer Research UK is British Rowing's official charity partner.
British Rowing is encouraging the rowing community to join in and raise money to help support Cancer Research UK's life-saving work.
Cancer Research UK's groundbreaking work into the prevention, diagnosis and treatment of cancer has seen UK survival rates double in the last 40 years.
Here's how you and your rowing club can get involved in supporting Cancer Research UK.
Join the British Rowing team
Sign-up to JustGiving and join the British Rowing team to share your fundraising successes and contribute to rowing's support of Cancer Research UK.
Become a Charity Champion
Join Paralympic Champion Laurence Whiteley and be a Charity Champion for Cancer Research UK.
Charity Champions are a fantastic opportunity to have fun with members of your boat club, develop your leadership skills, strengthen your networks and contribute to Cancer Research UK's life-saving work.
If you're interested in becoming a Charity Champion, please get in touch by emailing britishrowing@cancer.org.uk.
Start fundraising
From cake sales to row-athons, fine jars and pudding races, there are plenty of ways to get started and raise money for Cancer Research UK.
To help you, Cancer Research UK offer free fundraising packs and materials, including a fundraising pot that would look great on any rowing club bar. Email britishrowing@cancer.org.uk for more information.
Share your fundraising stories
Make sure you add your club to the British Rowing JustGiving team so you can add your fundraising efforts to the rowing pot.
Tell us about your fundraising activities by sharing your news on social media, tagging British Rowing (@BritishRowing) and Cancer Research UK (@CR_UK) and using the hashtag #RowingVsCancer.
You can read more about how you can support the charity partnership here.
Thank you for joining us and the wider rowing community in raising money for this great cause.