The British Rowing Almanack
This year's Almanack, compiled by Maggie Phillips, is the 145th edition of the historic publication, chronicling the past season's events and containing a treasure-trove of useful information.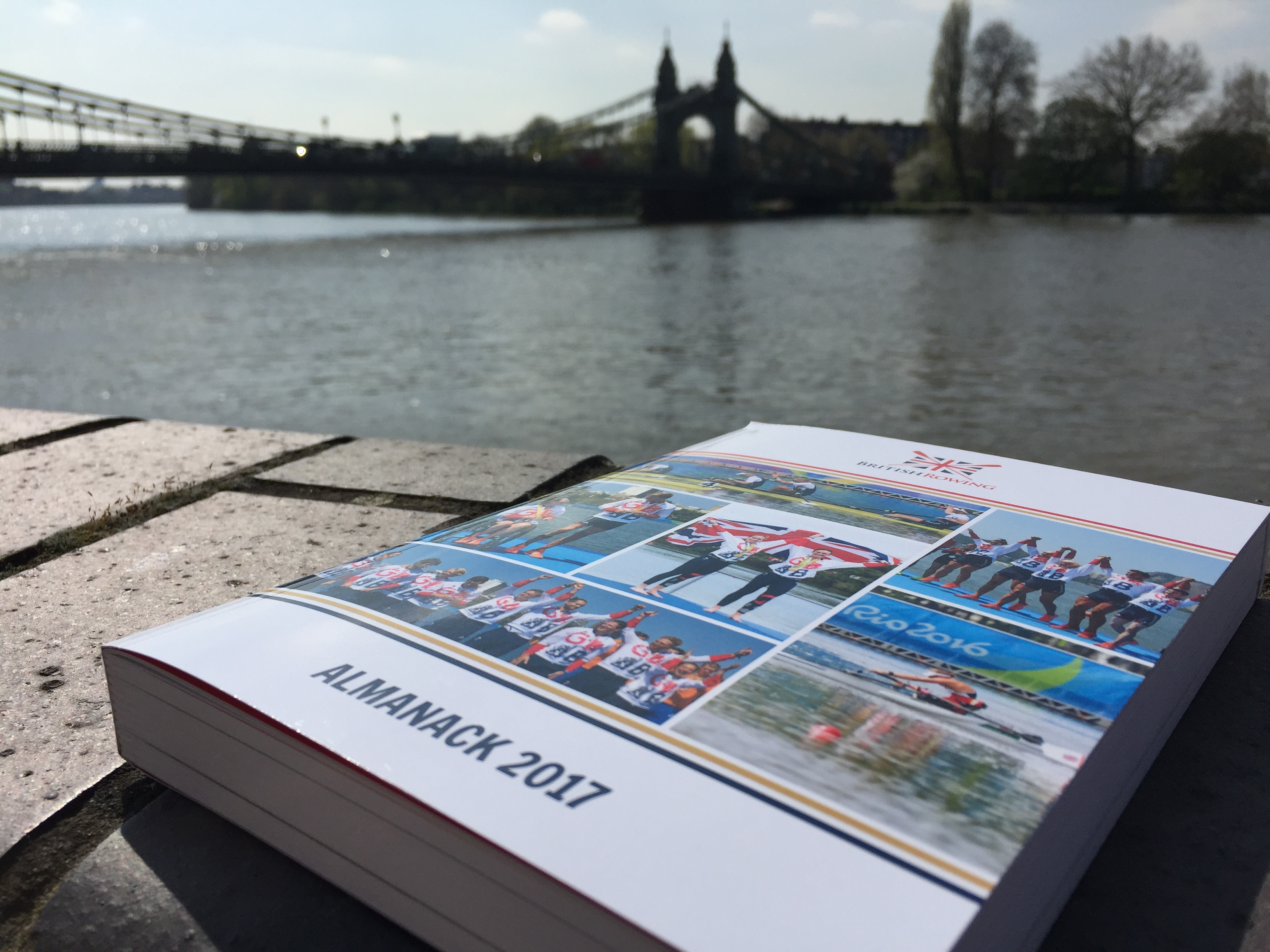 The 2019 Almanack includes:
Highlights from another memorable season of domestic and international rowing
Club results for all British Rowing Regattas and Head races
Event Results
Updated Rules of Racing
National and international regatta calendar
British Rowing and regional contacts
Club blade colours
Club Contact Details
A wealth of informative articles relating to all aspects of rowing
You can buy copies of the Almanack from the Rock the Boat stand at all major Heads and Regattas, or phone British Rowing on 0208 237 6700 for UK & Overseas orders.
Complete and return the order form to receive your copy of the 2019 British Rowing Almanack.