Umpires
Our regatta and head races could not run without British Rowing's umpires who all undertake training to ensure that racing is safe and fair for all competitors.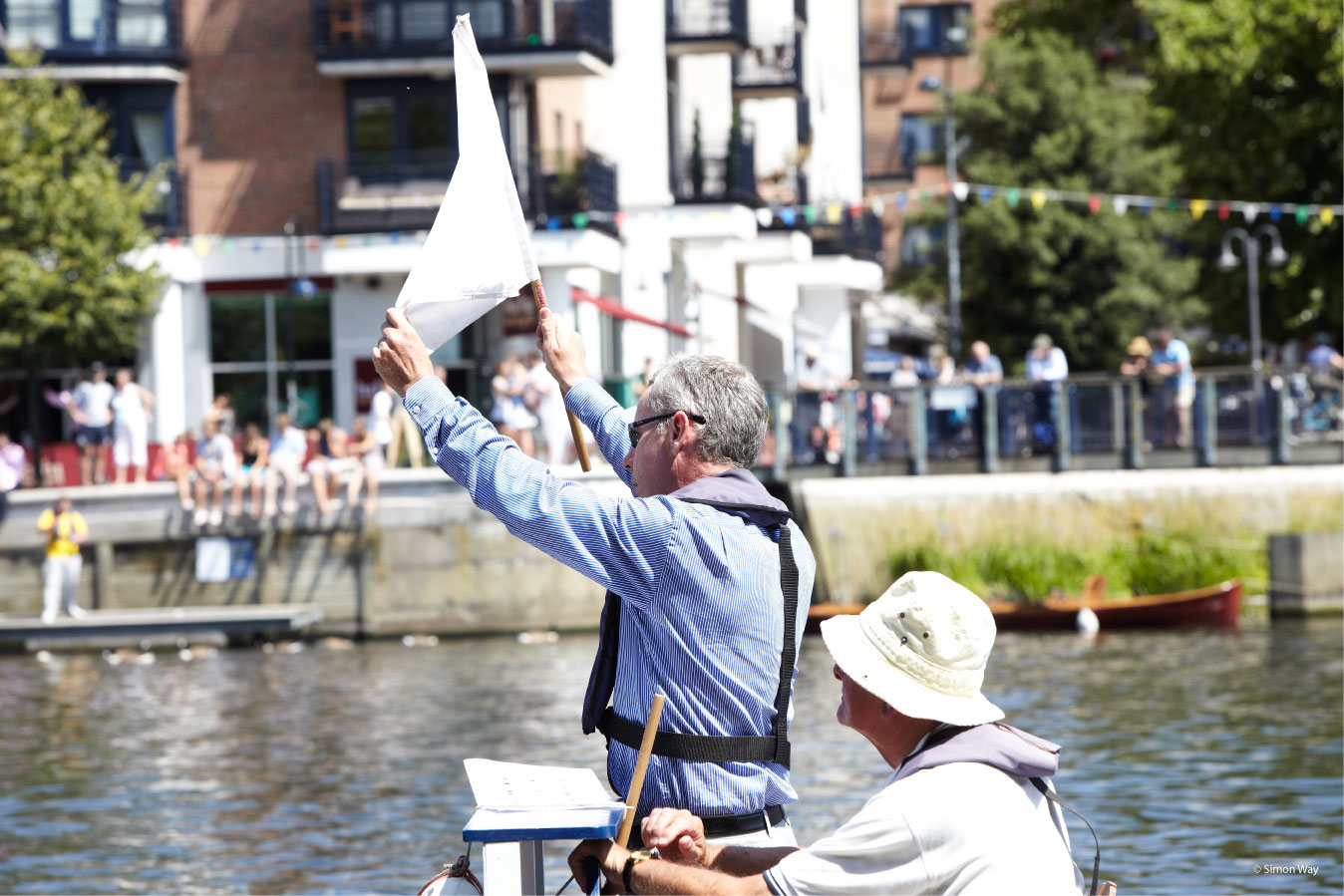 Many are rowers themselves who have given up or reduced their active rowing and are giving something back to the sport.
Whilst safety is everyone's responsibility, during a race the Umpire takes on particular responsibility for the conduct of the race. Things can happen during a race that can create an unsafe situation or make racing conditions unfair or unequal for the competitors. The Race Umpire uses his or her judgement to restore fair and equal chance to the competitors in each race, as guided by the British Rowing Rules of Racing.
Anyone who thinks they might be interested in training to become an umpire should contact the Chairman of their local Umpiring Committees through their region. See the Regional Directory.
British Rowing, Welsh Rowing and Scottish Rowing recognise three categories of umpire qualifications:
Umpires Licence
Umpires Licence with Multi-lane endorsement
FISA Licence
British Rowing has a National Umpiring Committee which is responsible to the National Competitions Committee for the administration, training and examination of Umpires.
Chairman:  Dan (W.D.) Smith
There is also a Multi-lane Umpiring Panel responsible for matters relating to the multi-lane endorsement of British Rowing and FISA licences.  The Multi-lane Umpiring Guide (2013) is available to download.
The Rules of Racing are published annually in the British Rowing Almanack and The Umpires' Handbook.
Chairman: John Hedger