Junior Rowing Leaders Award
Are you a young person who would like to run indoor rowing sessions for other young people?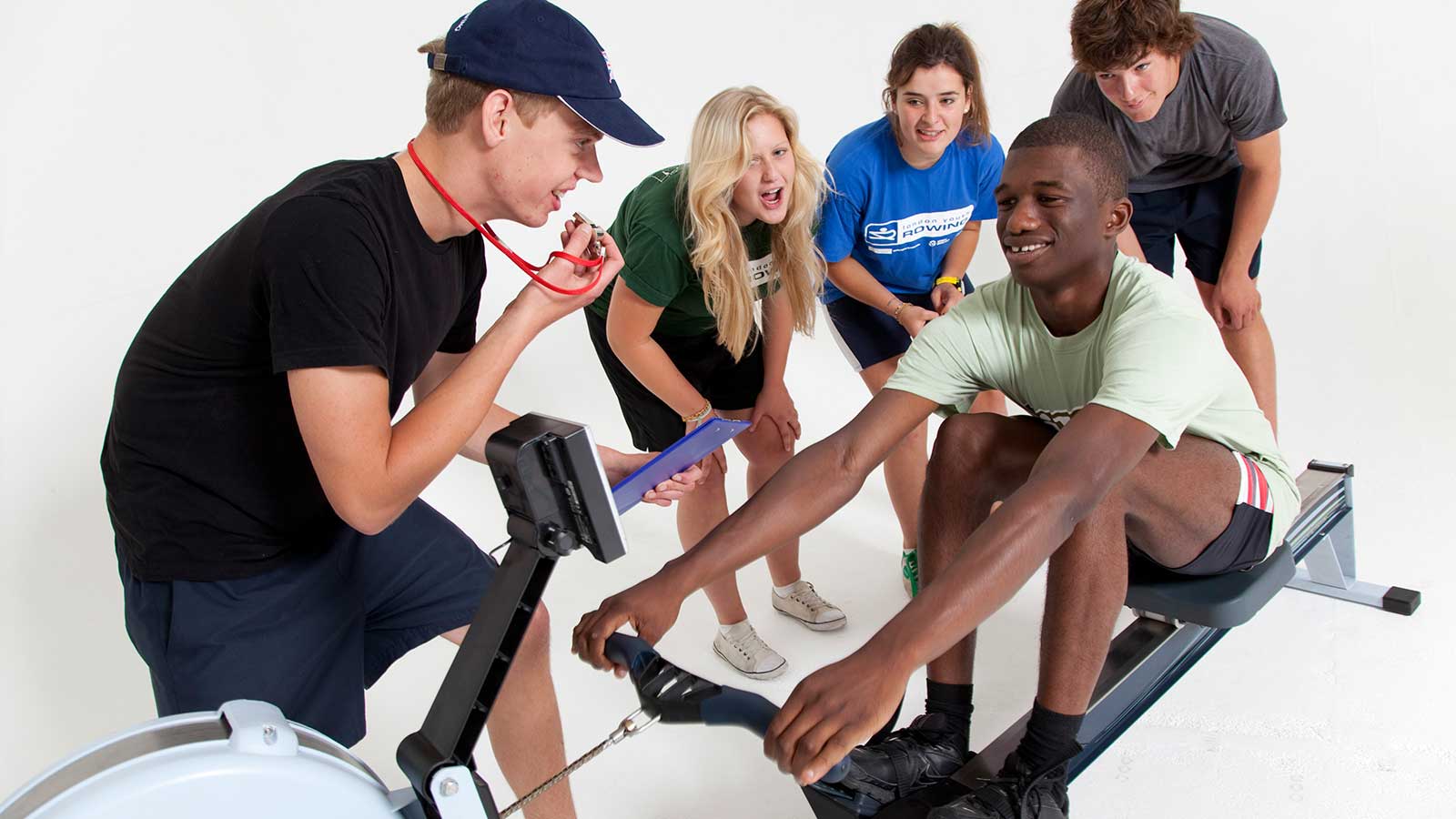 The Junior Rowing Leaders Award (JRLA) will provide you with the opportunity of co-ordinating and supporting indoor rowing sessions or events under the supervision of an adult. You will be working with young people of your own age group.
The JRLA is recognised by Sports Leaders UK as complementary to the Sports Leaders UK Level 1 Award in Sports Leadership. Award 2 of the Junior Rowing Leaders Award can be counted towards the Sports Leaders UK Level 1 Award in Sports Leadership.
This award can also complement citizenship aspects of other schoolwork.
Quick Facts
How much will it cost?
£15
How long is the award?
Six hours.
How is the award structured?
The award is broken into two modules. Award 1 is designed to help you learn the basic skills of leading an indoor rowing session. During Award 2, you will be assessed on your ability to organise and deliver a simple competition.
Award 1 – Indoor Rowing Club Leader
Developing your skills and knowledge
Introduction to the sport of indoor rowing and refereeing.
Being safe / basic risk assessment.
Assessing abilities on an indoor rower.
Organising an indoor session.
Award 2 – Indoor Rowing Event Leader
Planning and organising your own event
To complete Award 2 you must plan, lead and officiate at an indoor rowing competition
Who can attend?
Any young person, 14 – 16 years old, who would like to coordinate indoor rowing sessions and events.
Resources
You will receive the Junior Rowing Leaders Logbook which you can use to check off each of your learning objectives. It also provides you with information and tips for planning and indoor rowing session or competition.
Once you have completed the award you will also be given access to the resources on the JRLA website.
Are there any prerequisites?
No prior experience of indoor rowing is necessary, although it may be useful to have been involved in 6 – 12 indoor rowing sessions.
How do I apply?
Directly through your school.
Contact one of the Area Education & Training Managers for further information by emailing educationandtraining@britishrowing.org.