Indoor Rowing for Young People
Does your school or community club need qualified people to deliver indoor rowing sessions?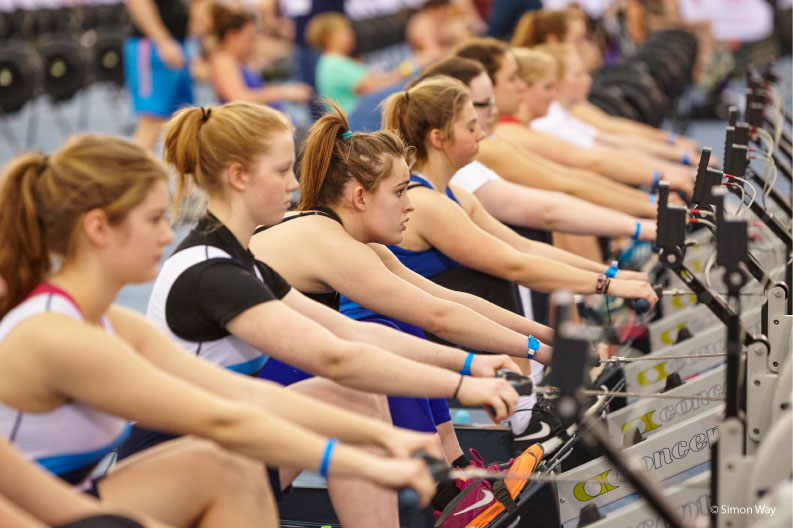 Indoor Rowing for Young People (IR4YP), also referred to as Learn to Row, provides training to staff to do just that.
Quick Facts
How much will it cost?
Your school/community club will need to communicate the cost to you.
How long is the course?
Six hours, delivered in two modules of 3 hours each.
What will I get out of it?
The workshop will enable you to deliver high quality indoor rowing sessions, both within the curriculum and as an extracurricular activity. It will provide you with knowledge on the best and safest way of using an indoor rowing machine, appropriate warming up and cooling down activities and developing the correct technique.
Who can attend?
Teachers, adults supporting learners and young people aged 16+ in schools and community clubs.
How is the course structured?
This course has a mixture of both theory and practical; you will be given the opportunity to do some activities on the indoor rowing machines.
Resources
You will receive:
The IR4YP handbook and a set of Learn to Row Activity cards. The Learn to Row cards are written for you to use with appropriate support.
A poster and online resources.
The accompanying Learn to Row handbook provides you with detailed guidance, background information and practical suggestions to support the delivery of each card.
Once you have attended the Learn to Row course you will be given access to the IR4YP website. This contains the Row to Health resource which focuses on the benefits of indoor rowing and the Row to Success School Games Organiser toolkit which will enable you to support those rowers who want to compete.
How do I apply?
Directly through your school.
Email the IR4YP National Co-ordinator – ir4yp@britishrowing.org for further information.
Costs for schools/community clubs arranging courses
£550 base rate for British Rowing to run the course at your venue, plus £20 per candidate (resource costs of handbook, poster and online materials).