Explore Rowing Programme
British Rowing launched 'Explore Rowing' as part of the 2009-2013 Strategic Plan.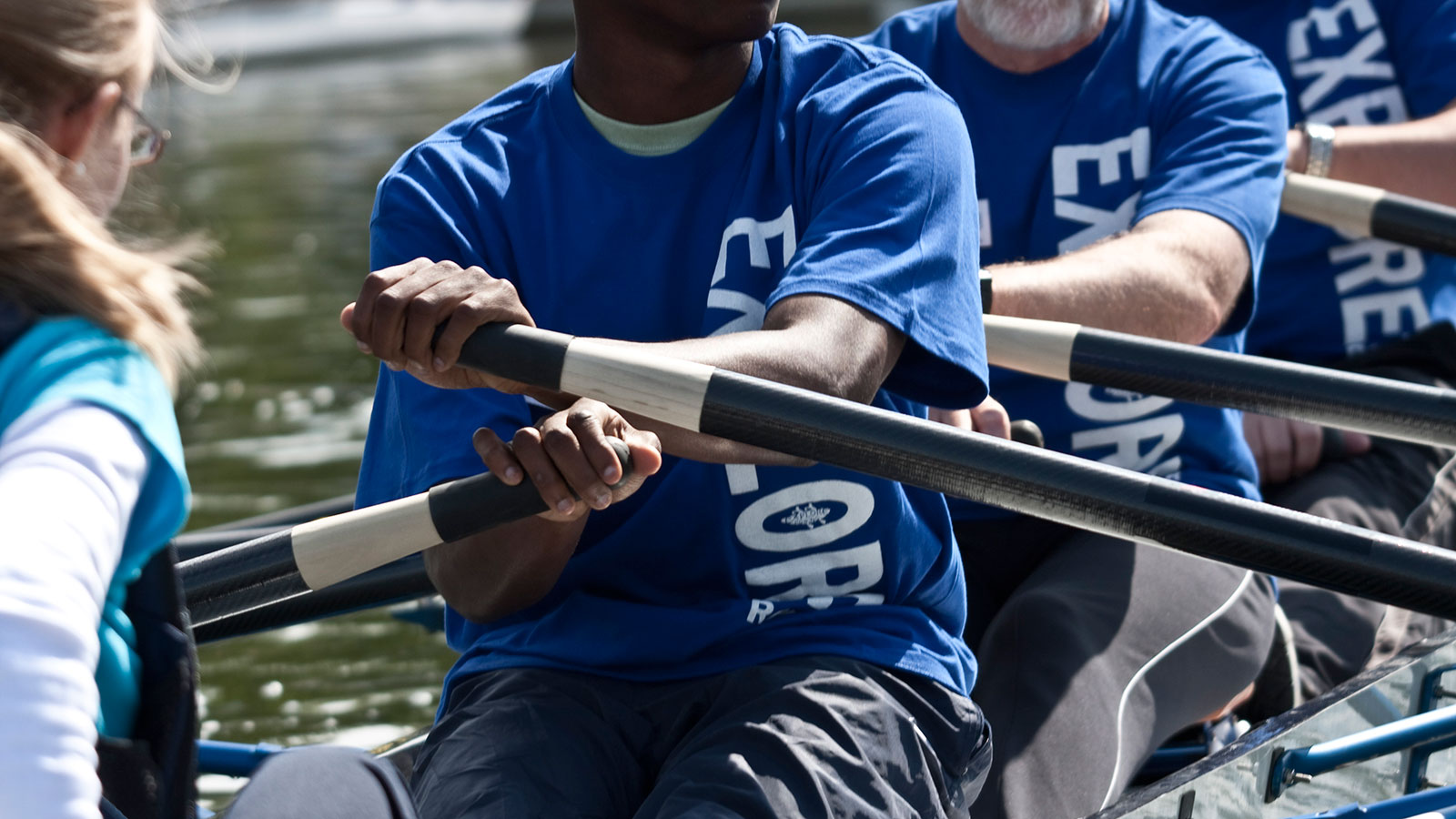 Since then more than 10,000 people have discovered rowing through the programme, in a range of venues from traditional clubs and water sports centres to uniformed groups.
Explore Rowing clubs are making new links with their local communities, with rowers finding fun and more flexible ways to enjoy rowing.
It isn't just about welcoming new rowers, it's about providing our existing rowers with a whole range of activities so that they can continue rowing on our rivers, lakes, shores, canals or even try their hand at the more extreme surf rowing and ocean crossings.
One of the main aims of Explore Rowing is to promote access to new forms of the sport, and new types of competition. Why not search the Club Finder for local rowing clubs and try some fine boat rowing, coastal rowing or skiff rowing. Alternatively, why not join forces to organise events or fundraisers? Whatever you are looking to do, the Explore Rowing team can help find you the relevant contact to develop your group's rowing.
Accreditation Application Form
If you are interested in accrediting to the Explore Rowing Programme, please download the application form.
Accreditation
Accreditation will provide your club or facility with access to a range of benefits including staff, promotional and marketing support and access to the resources to run British Rowing's Learn to Row Scheme.
Water sports centres, the Scout Associations and Sea Cadets are encouraged to accredit. For full details of all of the benefits of accrediting, and the requirements, please visit the relevant page.
Learn to Row
The Explore Rowing Programme allows venues to access to an easy-to-follow structured Learn to Row programme and accompanying resources.
The course is split into adult (Learn to Row) which consists of two stages, and junior (Go Row) which consists of three. It is aimed at teaching the necessary skills to allow participants to be competent on the water and to be able to take part in activities that groups or clubs offer.
For more information please go to the Learning to Row section of our website.
For more information or to order the Handbooks / Logbooks please email the Explore Rowing Team on explorerowing@britishrowing.org.