Touring Rowing
Touring rowing is a great way to explore the British waterways.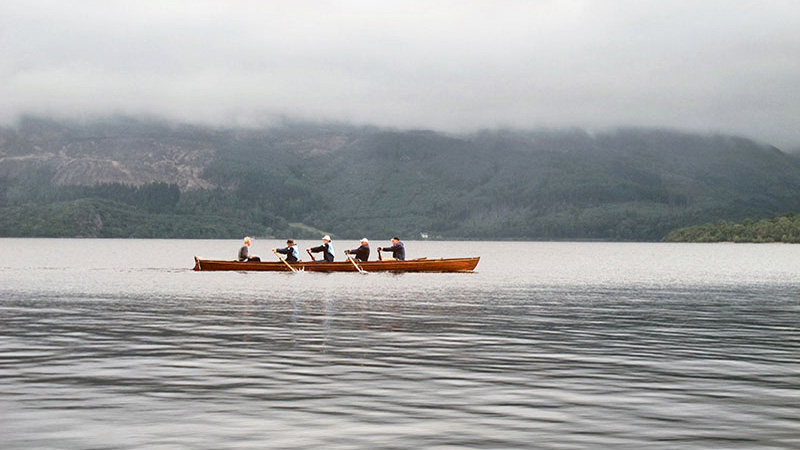 Touring rowing, also known as recreational rowing, is offered by many clubs across the country as a great alternative to competitive rowing. Touring rowing is the opportunity to get a group of people out on the water to explore a new area by boat. It is generally done in more stable boats, usually 4s or quads. The tour can be any length from a few hours to a few days, or even a week. For touring you need to have some rowing experience, and a good level of fitness, particularly if you are covering longer distances. The beauty of touring rowing is that everyone gets a chance to row and to cox, on some scenic stretches of water.
The concept of the non-competitive oarsperson is not new. The Victorians were great 'social boaters' and every weekend saw family outings on canals and rivers throughout the country. Recreational rowing formed a part of most clubs' agenda until about 30 years ago when the competitive side took over in this country.
If you are interested in planning and leading tours have a look at our Online Learning section for Touring resources.
Crews planning a tour on the tidal Thames are advised to look at the Port of London Authority guidance which has useful information about touring and booklets available in French, German and Italian.
Crews planning to tour in France are advised to look at Aviron France's Recreational Rowing catalogue  which provides a comprehensive guide of 47 different tours through the French regions.
British Rowing runs an annual rowing tour, which is extremely popular and often has up to 80 participants. For more information on the British Rowing Tour or how to get involved in touring, please email John Turnbull, Chairman of the Recreational Rowing Committee at johnaturnbull@aol.com.