Surf Rowing
Surf rowing is for those who want fast, furious and intense rowing.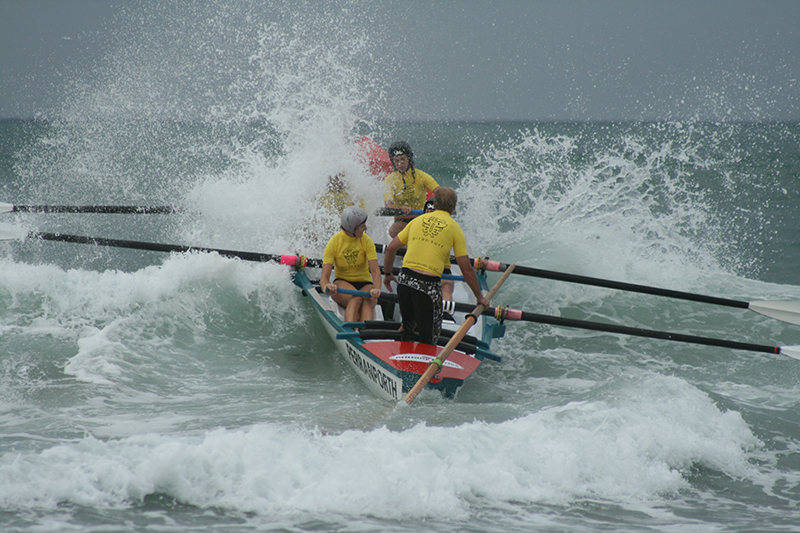 Surf rowing is mainly found along the coast of Cornwall and South Wales and was imported to the UK in 1965 from the surf life-saving clubs in Sydney, Australia. Racing is fast and furious – beginning on the beach, with the crews battling out through the surf and back. Four rowers are steered by the 'Sweep'.
Inland rowing clubs such as Twickenham, London, Molesey and Marlow have all seen their rowers heading off to coastal waters during July and August to experience the 'thrills n spills' of surf boat racing. Although the technique is familiar to 'sweep oar' rowers. This is quite a contrast to flat-water racing and an experienced helmsman or 'Sweep' is a vital member of the crew.
If you want to get a taste of surf rowing then head to the UK Surf Rowers League.