Para-Rowing Development Programme
The Para-rowing Development Programme supports talented individuals with the right mindset, ability and desire to push themselves beyond what they currently believe is possible.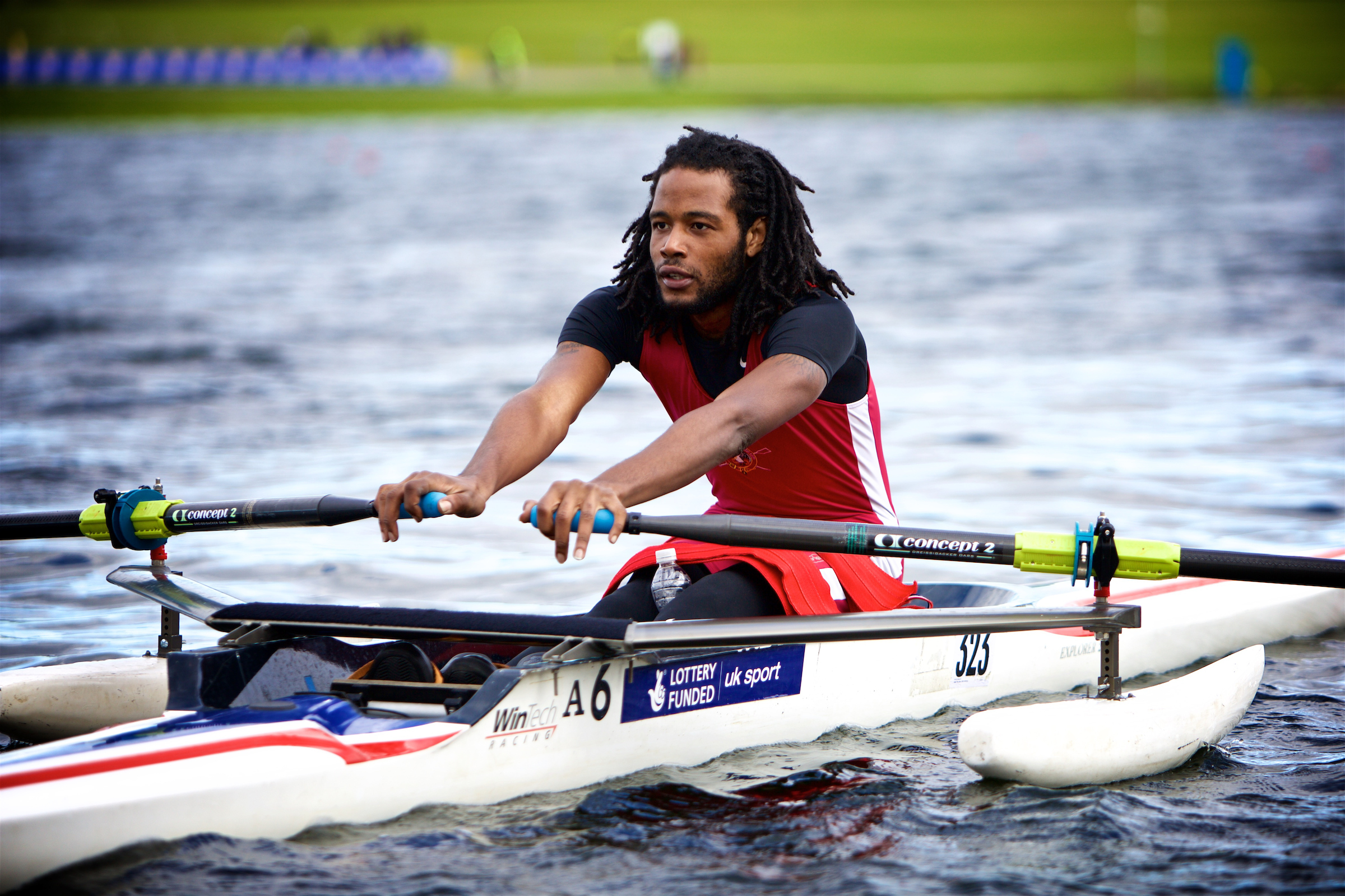 The ultimate goal: to be selected to train in the Performance Programme and go on to produce medal winning performances for Paralympics GB at the Paralympic Games.
The journey to reach the pinnacle of our sport takes many hours of training and considerable commitment, and is not without its challenges. However, we believe the right individuals receiving the right support and showing the right level of dedication can achieve this goal, and therein lies the role of the Development Programme.
"I started rowing out of the desire to meet people and that has ended up giving me this ambition and drive, which has really helped me out mentally," Rob Sargent, Development Squad Para-rower
Development rowers are based all around the country, therefore most of their training is completed at their home clubs. As such, regular support is provided by the Paralympic Programme's England Talent Pathway coach through ongoing communications with – and visits to – the Development rowers' home clubs.
Rowers further along the development pathway may also be invited to train periodically at the England Talent Pathway Centre in Marlow, Buckinghamshire, or to testing opportunities at nearby Bisham Abbey. This provides a link between the activities of the Development Programme and those of the Performance Programme.
Development rowers will have ownership of their own progress in training through the maintenance and submission of a training log during their time on the programme. Regular monitoring is invaluable to rowers developing to become elite performers, ensuring that they hit the right performance markers when required to do so, and in making sure that they have the right processes and support in place to realise their full potential.
Para-rowing performance pathway
There are different ways to move through the performance pathway in Para-rowing, depending on how you entered the sport. We've created this handy visual to demonstrate the different pathways.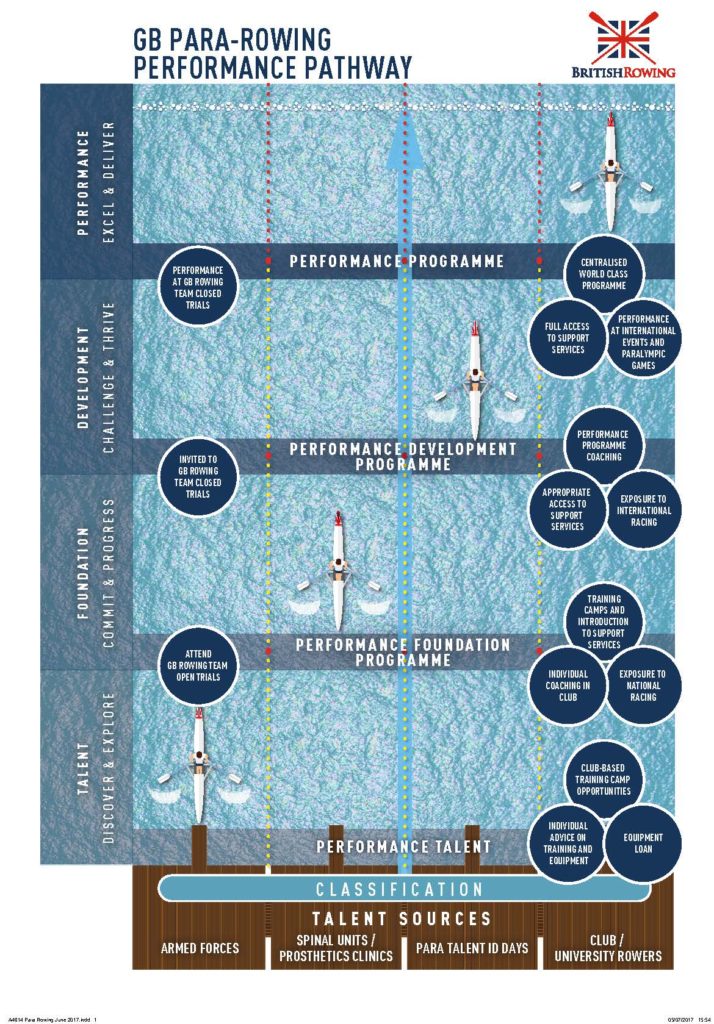 Para Development training camps
There are four training camps throughout the year, each of which is designed to develop a certain area or aspect of rowing and the rowers themselves. While on camp, rowers and their coaches take part in both water and land-based training sessions, as well as education sessions led by members of the GB Rowing Team support staff, who lend their knowledge and expertise to the programme.
Each camp is also linked to a competition opportunity, typically a regatta on a multi-lane course. This gives rowers a short-term goal during the racing season, and builds race experience as well as an element of intra-squad competition. The final camp of the year is linked to the first GBRT Paralympic Programme assessment, which will be a key performance marker for development rowers wishing to retain their place on the Development Programme or ultimately progress to the centralised Paralympic Performance Programme.
Ultimately, the Development Programme acts as a driver and a mechanism for helping rowers to realise their full potential, both as athletes and individuals. So to those with a winning mind-set and the long term determination to succeed, we challenge you to earn your place on the programme.
To start your journey complete the Para-rowing talent ID form and see where rowing can take you.