Spectators
Join us on the beach to watch the British Rowing Offshore Championships and Beach Sprints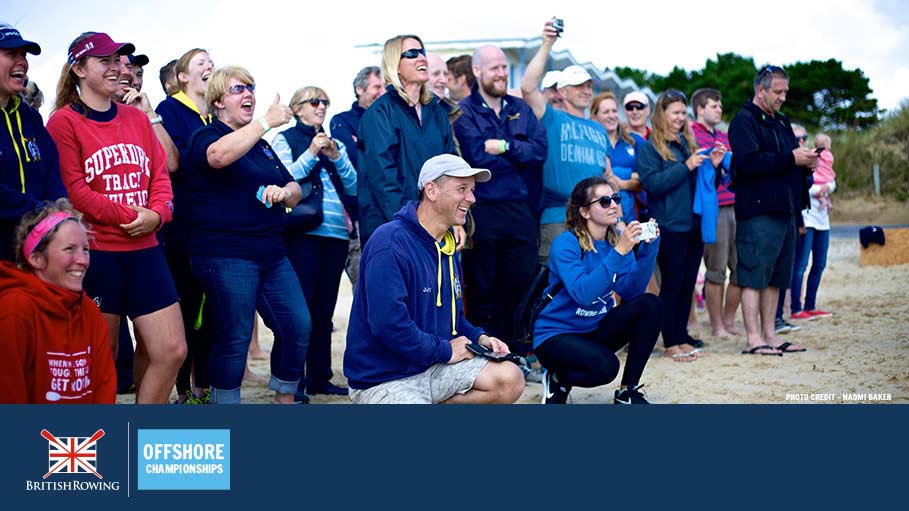 British Rowing Offshore Championships
Over the course of the two day event, spectators will be treated to some awesome coastal rowing action that will see competitors leap into their boats on the start line, before rowing out to sea along a 6km marked course. They'll then race back to shore where a member of the crew will jump out of the boat before running up the beach to cross the finish line in a bid to be crowned Offshore Champions.
It's a non-ticketed event on the beach, giving fans the chance to get up close to the start and finish line.
For the latest information on the British Rowing Offshore Championships, follow British Rowing on social media and the hashtag, #BROC20
British Rowing Beach Sprints
During the British Rowing Beach Sprint event crews will go head-to-head in solos and doubles starting on the beach and sprinting to their boats, which will be held in the water by boat-holders.
They will slalom out to sea for 250m before turning around the final marker buoy for a straight sprint back to the shore. When they reach land, one member of the crew will jump out of the boat and sprint up to the beach to cross the finish line.
The events offered will be CM1x, CW1x, CM2x, CW2x and CMix2x with competitiors using pool boats supplied by the organising committee. This exciting competition is knock-out racing until a champion is crowned in each boat class.