Spectators
Come join us to watch the Mizuno British Rowing Indoor Championships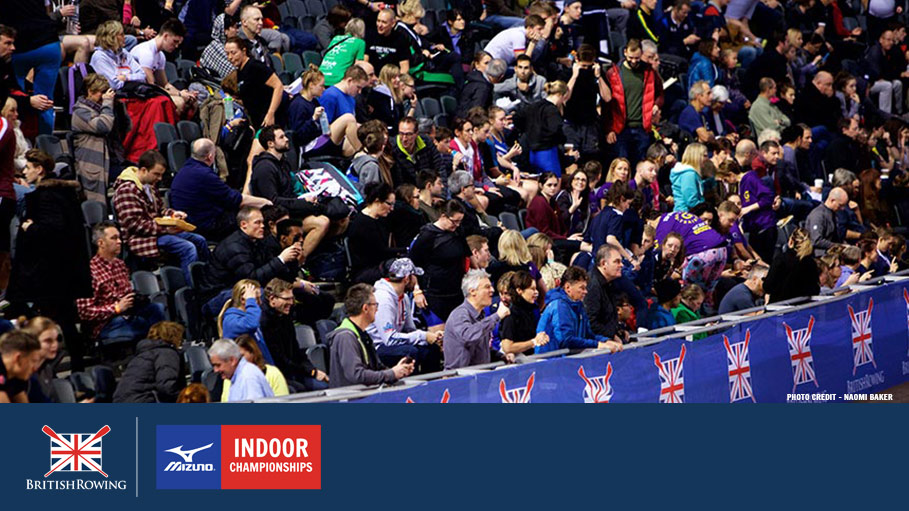 The Mizuno British Rowing Indoor Championships (BRIC) will return in 2019 with thousands of competitors racing over 500m or 2,000m or taking part in the fast and furious 4,000m team relay. 160 Concept2 indoor rowing machines will be lined up and ready for action, with the motivating backdrop of bright lights, big beats, and a roaring crowd. Last year, over 1,800 rowers took to the race floor, from first-time racers through to GB rowing stars and Olympic champions.BRIC 2019 is set to be an indoor rowing event like no other,
This year sees an updated approach to BRIC's adaptive indoor rowing events, with the introduction of both four and one minute events for each adaptive category. BRIC 2019 also brings the addition of IR1 and IR3 (Invictus Rowing) categories, creating a more inclusive event for Invictus indoor rowers.
BRIC is open to all ages and abilities, from school year 7 upwards.
Tickets
Spectator tickets are available on Active Network – get yours here.
Timetable
Racing will get underway by 9am and conclude by 6.30pm (TBC).
Transport
The best way to travel to BRIC is via public transport as there is no car parking available. The closest station is Stratford International and the closest underground station is Stratford.
If you are a blue badge holder please contact Jonna de Vries about parking.