Sir David Tanner CBE
Performance Director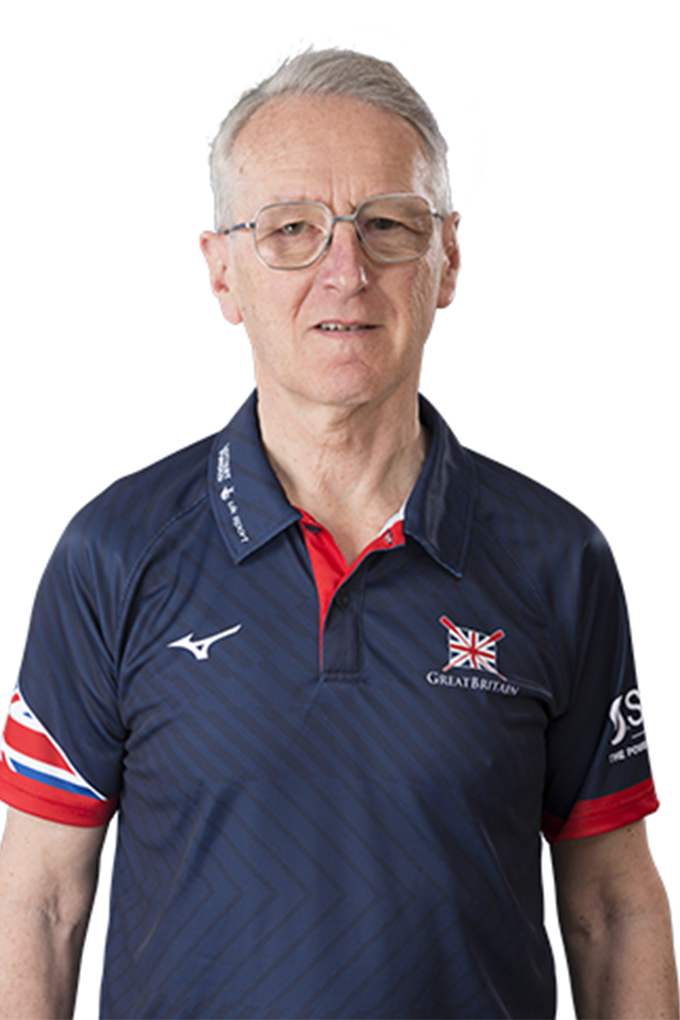 At the performance helm of the sport since 1996, Sir David's vision and drive have been pivotal in producing a GB Rowing Team that has shown itself consistently capable of winning medals across the Olympic and Paralympic disciplines, thereby attracting consistent funding.
GB not only topped the Olympic medal table for the third time in Rio, to mark Sir David Tanner's ninth summer Games, but also headed the Paralympic tally, underlining Sir David's continual ability to launch, grow, manage and sustain successful performance programmes.
As British Rowing's Performance Director since 1996, Sir David Tanner has led the sport through its richest ever period of success.
On The Water
©Peter Spurrier/Intersport Images
Before the London 2012 Games, no nation had won more than six medals at the Olympic Games for 20 years. Britain's tally of nine in front of the home crowd, including four golds, was one of the most celebrated moments in Sir David's career and Great Britain's rowing history to date.
During Sir David's tenure, GB has also won its first Olympic women's rowing medal (2000) and then its first Olympic women's gold (2012).  In Beijing in 2008, GB won its first lightweight rowing Olympic medal – a gold – amongst the six Olympic medals recorded there and also struck inaugural Paralympic gold twice.  These successes came after a three-medal haul in 2000, including Sir Steve Redgrave's historic fifth successive gold.
In 2002 Sir David introduced rowing's 'Start' programme, an innovative talent identification and development initiative, which produced five of GB's 10 Olympic champions in London.
In 2006, his brainchild the Redgrave Pinsent Rowing Lake at Caversham was opened as the GB Rowing Team's high performance base and in the same year he launched Great Britain's Paralympic rowing programme which produced two golds in Beijing, one in London and three in Rio.
Sir David first came to the forefront when he coached the 'Ealing Four' in the late 1970s, starting them from scratch as schoolboys from Ealing Grammar School and taking them through to win three World Championship medals at Junior and Senior level and an Olympic bronze in Moscow in 1980.
In the days before Lottery Funding for sport he had a full-time career in education and was headmaster for 10 years at a large West London comprehensive. During this time he was Great Britain's Senior Team Manager between 1991-1996 which included the Barcelona and Atlanta Olympic Games.
After Atlanta, with the prospect of lottery funding for rowing for the first time he was recruited to the full time role of Performance Director with British Rowing.
He is an historian, a Fellow of the Royal Society of Arts and a Freeman of the City of London. He is a governor of two schools; one his local comprehensive school, Orleans Park in Twickenham, and the other, Shiplake College in Henley-on-Thames.  He received an OBE for Services to Rowing in the 2003 Queen's Birthday Honours, a CBE in the New Year's Honours of 2009 and a Knighthood for his services to the 2012 Olympic & Paralympic Games in 2013.  He is an Honorary Doctor of Laws at the University of Bristol (his Alma Mater) and has an Honorary Doctorate at Oxford Brookes University.
He lists classical music, education, history, archaeology and good food and wine as his outside interests.