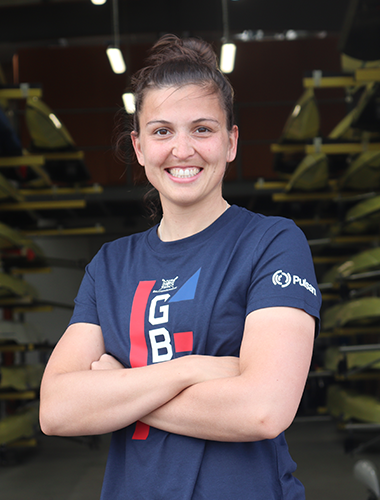 Rowan McKellar
Rower - Women's Squad
Date of Birth: 24th May 1994 (28 years old)
Club: Leander Club/Broxbourne RC
Height: 183cm
Hometown: Lochwinnoch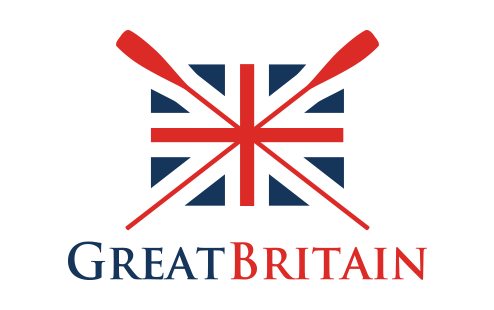 Intro
Tokyo Olympian Rowan McKellar is reigning European Champion in the women's coxless four (W4-).
A child of rowing parents, she learned to row at Broxbourne RC in 2004. A University of California, Berkeley graduate, Rowan opened her international rowing career with an outstanding silver medal in the women's pairs (BW2-) with Holly Norton at the 2015 World Rowing U23 Championships. The following year, 2016, she raced in the U23 women's four (BW4-) and finished fourth.
After making her senior debut in the 2017 season, in 2018 Rowan claimed World Cup silver in the women's eight (W8+) and bronze with Hattie Taylor in the pair (W2-). She was selected in the eight for the 2019 season, winning European silver and World Cup bronze medals, before finishing fifth at the World Championships.
After moving into the women's four (W4-) in 2021, Rowan won bronze at the European Rowing Championships before finishing an agonisingly close fourth at the Tokyo Olympic Games. Still in the four for 2022, she has enjoyed an unbeaten season, taking gold at World Cup I and III regattas and at the European Rowing Championships where her crew doubled up into the eight, adding a silver medal to their collection.
On The Water
GB Competitive Record
Year
Event
Position
Boat
2019
World Rowing Championships
Linz Ottensheim, AUT
5
W8+
2019
World Rowing Cup III
Rotterdam, NED
5
W8+
2019
World Rowing Cup II
Poznan, POL
W8+
2019
European Rowing Championships
Lucerne, SUI
W8+
2018
World Rowing Championships
Plovdiv, BUL
1 (FB Final)
W2-
2018
European Rowing Championships
Glasgow, GBR
5
W2-
2018
World Rowing Cup II
Linz Ottensheim, AUT
W2-
2018
World Rowing Cup I
Belgrade, SRB
W8+
2017
World Rowing Championships
Sarasota-Bradenton, USA
1 (FB Final)
W4-
2017
World Rowing Cup III
Lucerne, SUI
6
W4-
2016
World Rowing Under 23 Championships
Rotterdam, NED
4
BW4-
2015
World Rowing Under 23 Championships
Plovdiv, BUL
BW2-
Year:

2019

Event:

World Rowing Championships
Linz Ottensheim, AUT

Position:

5

Boat:

W8+
Year:

2019

Event:

World Rowing Cup III
Rotterdam, NED

Position:

5

Boat:

W8+
Year:

2019

Event:

World Rowing Cup II
Poznan, POL

Position:

Boat:

W8+
Year:

2019

Event:

European Rowing Championships
Lucerne, SUI

Position:

Boat:

W8+
Year:

2018

Event:

World Rowing Championships
Plovdiv, BUL

Position:

1 (FB Final)

Boat:

W2-
Year:

2018

Event:

European Rowing Championships
Glasgow, GBR

Position:

5

Boat:

W2-
Year:

2018

Event:

World Rowing Cup II
Linz Ottensheim, AUT

Position:

Boat:

W2-
Year:

2018

Event:

World Rowing Cup I
Belgrade, SRB

Position:

Boat:

W8+
Year:

2017

Event:

World Rowing Championships
Sarasota-Bradenton, USA

Position:

1 (FB Final)

Boat:

W4-
Year:

2017

Event:

World Rowing Cup III
Lucerne, SUI

Position:

6

Boat:

W4-
Year:

2016

Event:

World Rowing Under 23 Championships
Rotterdam, NED

Position:

4

Boat:

BW4-
Year:

2015

Event:

World Rowing Under 23 Championships
Plovdiv, BUL

Position:

Boat:

BW2-