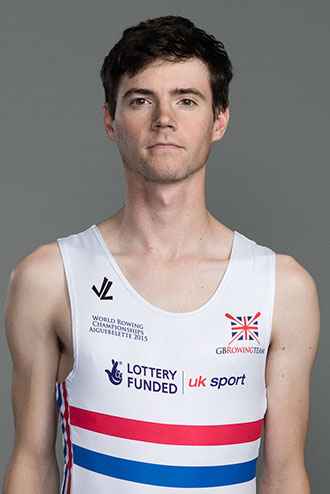 Oliver James MBE
Cox - Para-Rowing Squad
Date of Birth: 5th Oct 1990 (32 years old)
Club: Leander Club
Height: 170.00
Hometown: Stevenage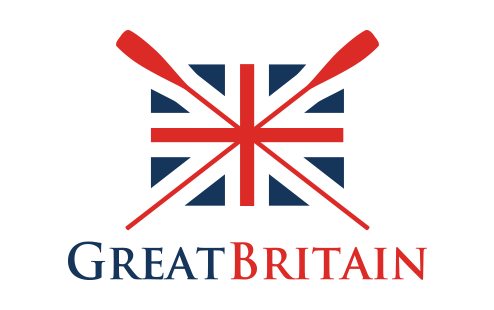 Intro
Oliver James has coxed the GB Rowing Team's LTA mixed coxed four to Paralympics gold and three successive World Championship titles.
Oliver James had a convincing victory on the Lagoa Rodrigo de Freitas to ensure that Britain successfully defended the Paralympic title won four years earlier at London 2012.
On The Water
Rio 2016 Paralympiad: 2013 – 2016
Oliver was once again selected to cox the LTA mixed coxed four of Grace Clough, Pamela Relph, Dan Brown and James Fox during the 2016 season. A combination of illness and injury meant they did not make a competitive appearance until the heats of the Rio 2016 Paralympic Games but they quickly found their rhythm to secure a convincing victory.
It was a similar story in the final as they took control of the race from the off and went on to win by a length to successfully defend GB's title in magnificent style.
The 2015 season saw Oliver and his crewmates once again prove they are the boat to beat. During an outstanding World Cup in Varese, Oliver coxed the four to world-best times on consecutive days as they won gold in emphatic style. The World Championships in Aiguebelette proved to be a much tighter affair but the GB crew dug deep to see off a strong challenge from the United States and retain their title.
That was a third successive World Championship gold for Oliver, who made his GB Rowing Team debut in 2013 as cox of a new-look mixed coxed four featuring Pamela Relph, Naomi Riches, Oli Hester and James Fox. They won World Cup at Eton Dorney before finishing five seconds clear of Italy at the World Championships in Chungju.
Grace Clough replaced Naomi Riches for the first race of 2014, where the four once again won World Cup gold in Varese. Dan Brown then came in for Oli Hester at the World Championships in Amsterdam and helped GB secure another impressive clear-water victory.
London 2012 Paralympiad: 2009 – 2012
Oliver started coxing in 2009 at the University of Warwick while studying for a BA in Philosophy. He signed up for the boat club at the start of his first year and continued to row with the club throughout the three years of his undergraduate degree.
During the university holidays Oliver coxed for his local rowing club, Broxbourne, and travelled the country coxing for different university and town rowing clubs on their summer and winter training camps.
During his final year at University, Oliver decided he wanted to commit to rowing on a longer-term basis and signed up to join Leander Club as part of their 2012-13 athlete intake. After joining the Leander program, Oliver became involved in coxing the para-rowing squad at Caversham.
GB Competitive Record
| Paralympic Games | | |
| --- | --- | --- |
| Rio 2016 | | LTAMix4+ |
Paralympic Games:

Rio 2016
LTAMix4+
| World Rowing Championships | | |
| --- | --- | --- |
| 2015 | | LTAMix4+ |
| 2014 | | LTAMix4+ |
| 2013 | | LTAMix4+ |
World Rowing Championships:

2015
LTAMix4+
World Rowing Championships:

2014
LTAMix4+
World Rowing Championships:

2013
LTAMix4+
| World Rowing Cup Regattas | | |
| --- | --- | --- |
| 2015 Varese | | LTAMix4+ |
World Rowing Cup Regattas:

2015 Varese
LTAMix4+
More Info
Club: Leander Club
Boat: LTA Mixed Coxed Four
Role: Cox
Coaches: Tom Dyson
Learnt to Row: University of Warwick Boat Club, Broxbourne Rowing Club
Original Club(s): University of Warwick Boat Club, Broxbourne Rowing Club
Original Coach(es): Craig Jackson, Chris Collerton
Beyond The Boat
Outside of rowing, Oliver continues to pursue his interest in philosophy. He also follows a wide variety of other sports, particularly football, and is a keen Sunderland AFC fan.
In his free time he also plays a lot of pool and snooker, as well as the guitar.
Oliver is Lottery funded through UK Sport.
Personal information
| Place of Birth | Current Address | Hometown |
| --- | --- | --- |
| Stevenage | Henley-on-Thames | Stevenage |
Place of Birth:

Stevenage

Current Address:

Henley-on-Thames

Hometown:

Stevenage
| Date of Birth | Weight | Height |
| --- | --- | --- |
| 5th October 1990 | 50kg | 170cm |
Date of Birth:

5th October 1990

Weight:

50kg

Height:

170cm
Education
University of Warwick
Education:

University of Warwick