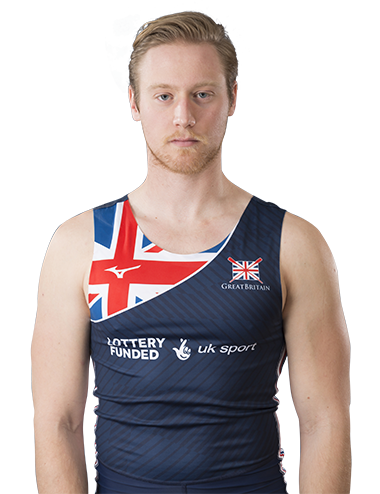 Laurence Whiteley MBE
Rower - Para-Rowing Squad
Date of Birth: 29th Aug 1991 (31 years old)
Club: Tees Rowing Club
Height: 186.00
Hometown: Northallterton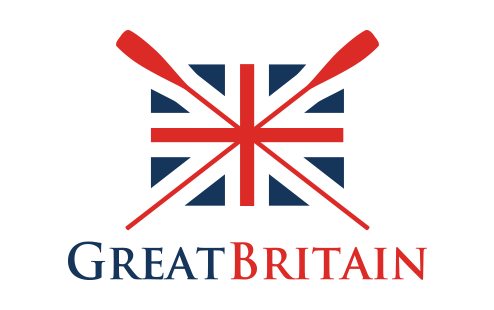 Intro
Patience reaped massive rewards for Laurence Whiteley at Rio 2016 as he was crowned Paralympic Games champion, just a year after his long search for a rowing partner had finally paid off.
Laurence Whiteley has competed with distinction in the non-Paralympic class trunk-arms men's single scull. Laurence finally made his international debut in the mixed double scull at the 2015 World Championships alongside newcomer Lauren Rowles.
They quickly formed an impressive partnership, qualifying the boat for Rio in their first regatta together before setting a new World Best time on their way to winning Paralympic gold 12 months later.
In 2017, Whiteley won silver with Rowles at the second World Cup regatta in Poznan, but missed out on a place at the World Rowing Championships in Sarasota-Bradenton due to injury to Rowles.
On The Water
Rio 2016 Paralympiad: 2013 – 2016
Laurence and Lauren Rowles were once again selected in the trunk-arms mixed double scull for the 2016 season. Lauren's A-level studies restricted them to just one international appearance before Rio but there was plenty of promise in their bronze and silver medals at the Gavirate International Regatta in Italy.
The hard work Laurence and Lauren put into training during the summer was clear to see on the Lagoa Rodridgo de Freitas as they set a new World Best time in their heat before storming to victory in the final to be crowned as Paralympic Champions.
Laurence first teamed up with rowing newcomer Lauren at the 2015 World Championships in Aiguebelette, where they quickly made history.
They only began training together in the summer after Lauren made the transition from athletics to rowing at the end of a year-long search by the GB Rowing Team para-rowing coaches for a trunk-arms mixed double scull partner for Laurence.
Despite their brief time together, Laurence and Lauren became the first GB crew to qualify for Rio 2016 as they won their repechage. They then went on to produce a fantastic performance in the final, winning silver as they finished just half-a-second behind Australia.
Laurence had started the season by winning double gold in the trunk-arms men's single scull at the International Para-Rowing Regatta in Gavirate, repeating his achievement on his debut at the Varese International Regatta 12 months earlier.
London 2012 Olympiad: 2009 – 2012
Laurence was diagnosed with Osteosarcoma, a rare type of bone cancer, and, after his recovery, wanted to get back into sport. Initially he pursued swimming and competed both nationally and internationally.
However, upon reflection, he decided his disability and swimming were not the best fit. That led him into investigating rowing and in 2011 he joined Tees RC, where he was coached by Greg Beswick.
Laurence won the Home International Regatta in his first year of competition, then struck gold at both the British and European Indoor Rowing Championships in 2012 as well as the British National Championships.
GB Competitive Record
Year
Event
Position
Boat
2019
World Rowing Championships
Linz Ottensheim, AUT
PR2 Mix2x
2018
World Rowing Championships
Plovdiv, BUL
4
PR2 M1x
2018
World Rowing Cup II
Linz Ottensheim, AUT
PR2 M1x
2017
World Rowing Cup II
Poznan, POL
PR2 Mix2x
2016
Paralympic Games Regatta
Rio de Janeiro, BRA
TAMix2x
2015
World Rowing Championships
Aiguebelette, FRA
TAMix2x
Year:

2019

Event:

World Rowing Championships
Linz Ottensheim, AUT

Position:

Boat:

PR2 Mix2x
Year:

2018

Event:

World Rowing Championships
Plovdiv, BUL

Position:

4

Boat:

PR2 M1x
Year:

2018

Event:

World Rowing Cup II
Linz Ottensheim, AUT

Position:

Boat:

PR2 M1x
Year:

2017

Event:

World Rowing Cup II
Poznan, POL

Position:

Boat:

PR2 Mix2x
Year:

2016

Event:

Paralympic Games Regatta
Rio de Janeiro, BRA

Position:

Boat:

TAMix2x
Year:

2015

Event:

World Rowing Championships
Aiguebelette, FRA

Position:

Boat:

TAMix2x
More Info
Club: Tees Rowing Club
Boat: TA Mixed Double Scull
Role: Rower
Coaches: Tom Dyson, Nick Baker
Learnt to Row: Tees Rowing Club
Original Club(s): Tees Rowing Club
Original Coach(es): Greg Beswick