Jürgen Grobler OBE
Chief Coach for Men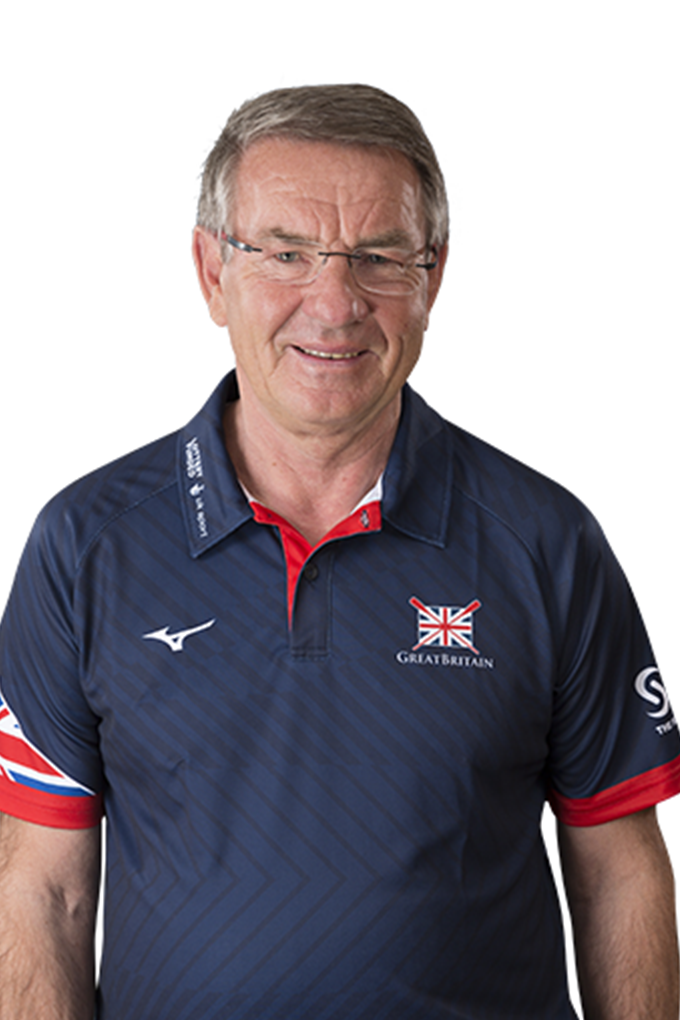 Jürgen is the GB Rowing Team's Chief Coach for Open Men and has personally coached GB gold medal crews from Great Britain in each of the past six Olympic Games since 1992.
Following some excellent performances by his crews over the past few seasons, Jürgen Grobler continued this winning streak at the Rio 2016 Olympic Regatta, and was rewarded with Sports Coach UK's Lifetime Achievement Award in November 2016.
On The Water
©Peter Spurrier/Intersport Images
Rio 2016 Olympiad: 2013 – 2016
Jurgen's crews have consistently delivered top performances at the 2013, 2014 and 2015 World Championships. His eight has won gold for three consecutive years, and he also put together a gold medal winning four in 2014. At the 2015 World Championships in Aiguebelette, the eight – Matt Gotrel (Leander Club), Constantine Louloudis (Oxford Univ BC), Pete Reed (Leander Club), Paul Bennett (Univ of London BC), Mohamed Sbihi (Molesey BC), Alex Gregory (Leander Club), George Nash (Molesey BC), Will Satch (Leander Club) and cox Phelan Hill (Leander Club) – pipped longstanding rivals Germany to the line by 0.18 seconds.
This tussle continued throughout 2016: the German eight triumphed at the European Rowing Championships in Brandenburg and third World Cup regatta in Poznan over the new GB lineup of Scott Durant, Tom Ransley, Andrew T Hodge, Matt Gotrel, Pete Reed, Paul Bennett, Matt Langridge, Will Satch and cox Phelan Hill. The GB eight gathered themselves, however, to produce a spectacular race in the Olympic final in Rio; they lead from the start and were uncatchable by half way, winning GB's first gold in this event since Sydney in 2000. This result is testament not only to the mettle of the athletes, but of the perseverance and belief of their coaches, Jürgen and Christian Felkel.
In addition to this, Jürgen coached the men's four of Alex Gregory, Mohamed Sbihi, George Nash and Constantine Louloudis to an exceptional Olympic gold medal, his fifth in this event.
London 2012 Olympiad: 2009 – 2012
The GB Rowing Team men's four of Andrew Triggs Hodge, Peter Reed, Tom James and Alex Gregory, coached by Jürgen, took gold at Eton Dorney in the summer of 2012 – a remarkable fourth consecutive gold for GB in this boat category and another golden milestone in a 20-year GB history for Jürgen.
More info...
Jürgen's first two GB gold medals – in Barcelona ('92) and Atlanta ('96) – were with the pair of Steve Redgrave and Matt Pinsent. When Jürgen arrived at Leander Club to coach in 1991, Redgrave already had two Olympic titles to his name, but Pinsent was just 20 years old with two senior bronzes. Jürgen moulded them into one of the best pairs of all time and after Atlanta, presided over their move into the four which won gold in Sydney. With Tim Foster and James Cracknell this crew won world titles in '97, '98 and '99 and their race for gold in Sydney gained worldwide publicity, much of it attracted by Steve Redgrave's quest for a record fifth Olympic title.
In Athens, four years later, Jürgen also coached the four which included Pinsent and Cracknell with Steve Williams and Ed Coode. Their nail–biting final entranced millions on TV and galvanised the spectators in Athens, but they did it by just 8 hundredths of a second, Pinsent winning his 4th gold. For the first 3 years of the Olympiad Cracknell and Pinsent had raced in the pair but they finished 4th at the 2003 Worlds, forcing a rethink and a move into the four for the 2004 season.
After 2004 Jürgen worked to rebuild the men's squad, overseeing the emergence of a strong sculling track and a new four, containing just one of the Athens crew.  In 2005 and 2006 they won World titles once again under Jürgen's watchful eye and at the Beijing Olympic Games in 2008 won gold.
Jürgen was awarded an honorary OBE for Services to Rowing in 2006. He won BBC TV's Coach of the Year Award in 2000 and lives with his wife, Angela, in Henley on Thames.
Before moving to the UK in 1991, he had an outstanding coaching career in rowing with the former East Germany.