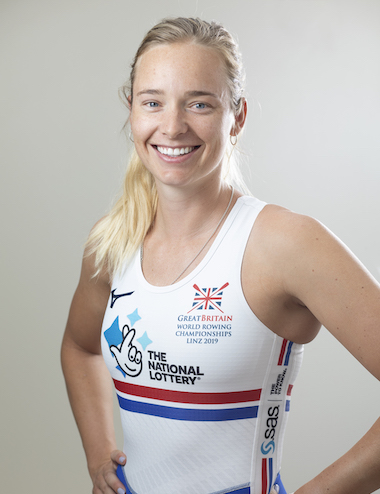 Holly Norton
Rower - Women's Squad
Date of Birth: 1st Jan 1993 (29 years old)
Club: Leander Club
Height: 182.00
Hometown: Johannesburg - South Africa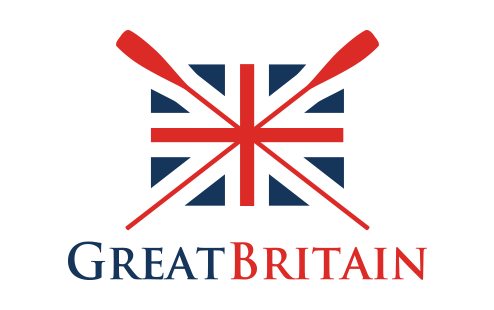 Intro
Holly Norton boasts senior and U23 World Championship medals in her impressive collection, and is looking to add to that in the run up to the Tokyo 2020 Olympic Games.
Norton won a silver with the women's four at the 2015 World Rowing Championships, going one better in 2016 to claim gold in impressive style.
A medallist at world U23 level, Holly studied psychology at Ohio State University in the United States.
She started the 2017 season in fine form, winning a gold medal with Karen Bennett in the women's pair at the opening World Cup in Belgrade and following it up with a bronze at the European Championships. Bennett and Norton moved into the eight after the Lucerne World Cup and finished fifth at the World Championships in Sarasota-Bradenton.
On The Water
Rio 2016 Olympiad: 2013 – 2016
Norton won the first gold medal of her international career when she teamed up with Fiona Gammond, Donna Etiebet and Holly Nixon to claim the women's four title at the 2016 World Rowing Championships in Rotterdam. After winning their heat in tricky conditions, the four surged clear in the final to record an emphatic victory.
She had made her GB Rowing Team debut at the 2015 World Rowing U23 Championships in Plovdiv, winning an impressive silver in the women's pair with Rowan McKellar.
A month later, she was handed her first senior appearance at the World Rowing Championships in Aiguebelette. She raced alongside Becca Chin, Bennett and Lucinda Gooderham in the women's four and won another silver medal after an excellent performance in the final.
GB Competitive Record
Year
Event
Position
Boat
2019
World Rowing Championships
Linz Ottensheim, AUT
5
W8+
2019
World Rowing Cup III
Rotterdam, NED
5
W8+
2019
World Rowing Cup II
Poznan, POL
W8+
2019
European Rowing Championships
Lucerne, SUI
W8+
2018
World Rowing Championships
Plovdiv, BUL
6
W8+
2018
European Rowing Championships
Glasgow, GBR
W8+
2018
World Rowing Cup II
Linz Ottensheim, AUT
W4-
2018
World Rowing Cup I
Belgrade, SRB
W8+
2017
World Rowing Championships
Sarasota-Bradenton, USA
5
W8+
2017
World Rowing Cup III
Lucerne, SUI
4
W2-
2017
European Rowing Championships
Racice, CZE
W2-
2017
World Rowing Cup I
Belgrade, SRB
W2-
2016
World Rowing Championships
Rotterdam, NED
W4-
2015
World Rowing Championships
Aiguebelette, FRA
W4-
2015
World Rowing Under 23 Championships
Plovdiv, BUL
BW2-
2011
World Rowing Junior Championships
Eton, GBR
2 (FB Final)
JW2-
Year:

2019

Event:

World Rowing Championships
Linz Ottensheim, AUT

Position:

5

Boat:

W8+
Year:

2019

Event:

World Rowing Cup III
Rotterdam, NED

Position:

5

Boat:

W8+
Year:

2019

Event:

World Rowing Cup II
Poznan, POL

Position:

Boat:

W8+
Year:

2019

Event:

European Rowing Championships
Lucerne, SUI

Position:

Boat:

W8+
Year:

2018

Event:

World Rowing Championships
Plovdiv, BUL

Position:

6

Boat:

W8+
Year:

2018

Event:

European Rowing Championships
Glasgow, GBR

Position:

Boat:

W8+
Year:

2018

Event:

World Rowing Cup II
Linz Ottensheim, AUT

Position:

Boat:

W4-
Year:

2018

Event:

World Rowing Cup I
Belgrade, SRB

Position:

Boat:

W8+
Year:

2017

Event:

World Rowing Championships
Sarasota-Bradenton, USA

Position:

5

Boat:

W8+
Year:

2017

Event:

World Rowing Cup III
Lucerne, SUI

Position:

4

Boat:

W2-
Year:

2017

Event:

European Rowing Championships
Racice, CZE

Position:

Boat:

W2-
Year:

2017

Event:

World Rowing Cup I
Belgrade, SRB

Position:

Boat:

W2-
Year:

2016

Event:

World Rowing Championships
Rotterdam, NED

Position:

Boat:

W4-
Year:

2015

Event:

World Rowing Championships
Aiguebelette, FRA

Position:

Boat:

W4-
Year:

2015

Event:

World Rowing Under 23 Championships
Plovdiv, BUL

Position:

Boat:

BW2-
Year:

2011

Event:

World Rowing Junior Championships
Eton, GBR

Position:

2 (FB Final)

Boat:

JW2-
More Info
Club: Leander Club
Boat: Women's Squad
Role: Rower
Coaches: Peter Sheppard, Jane Hall
Learnt to Row: St Stithians Girls College Rowing Club
Original Club(s): St Stithians Girls College Rowing Club
Original Coach(es): Jamie Croly