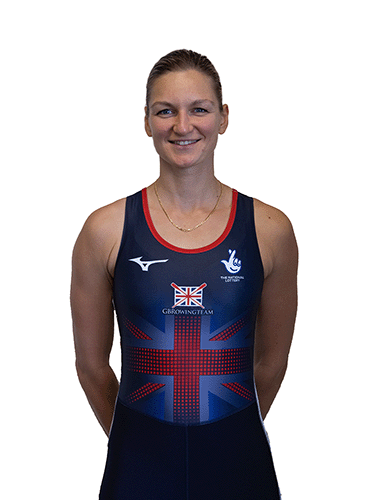 Giedre Rakauskaite MBE
Rower - Para-Rowing Squad
Date of Birth: 13th Jun 1991 (32 years old)
Club: Worcester RC
Height: 184cm
Hometown: Kaunas, Lithuania/Worcester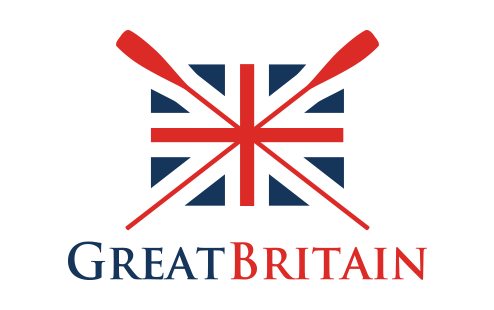 Intro
Giedre became World Champion in the PR3 Mix4+ in 2017 and won the title again in 2019 and 2022. She won gold at the Paralympic Games in Tokyo, and is also a reigning European Champion in that boat class, which she won in 2021, 2022 and 2023.
Giedre started rowing in 2006 in Kaunas, Lithuania. She moved to the UK in 2011, taking up residence in Worcester to study Sports Coaching Science at Worcester University where she rowed. In her final year of study, Giedre began coaching at Hereford Cathedral School, taking on the lead coaching role on graduation.
Giedre continued to row competitively at Worcester RC, winning a silver medal at the British Indoor Rowing Championships in 2015 before making the semi-finals of Senior doubles at Henley Women's Regatta and qualifying for the new women's doubles event at Henley Royal Regatta in 2017.
After joining the GB Para-rowing Team in 2017, she was selected for the PR3 Mixed coxed four, in which she won the World Championships. She won the event at the Worlds again in 2019. Still in that event, she won the European Championships in 2021, followed by the Paralympic Games.
In 2022 and 2023, Giedre and the PR3 Mix 4+ retained their European title, also winning the World Rowing Championships in 2022, where she and crew mate Frankie Allen doubled up to win the PR3 Women's pair.
On The Water
GB Competitive Record
Year
Event
Position
Boat
2023
European Rowing Championships
Bled, SLO
PR3 Mix4+
2022
World Rowing Championships
Racice, CZE
PR3 Mix4+
2022
World Rowing Championships
Racice, CZE
PR3 W2-
2022
European Rowing Championships
Munich, GER
PR3 Mix4+
2022
World Rowing Cup I
Belgrade, SRB
PR3 Mix4+
2020
Paralympic Games
Tokyo, JPN
PR3 Mix4+
2021
European Rowing Championships
Varese, ITA
PR3 Mix4+
2019
World Rowing Championships
Linz Ottensheim, AUT
PR3 Mix4+
2017
European Rowing Championships
Racice, CZE
PR3 Mix4+
Year:

2023

Event:

European Rowing Championships
Bled, SLO

Position:

Boat:

PR3 Mix4+
Year:

2022

Event:

World Rowing Championships
Racice, CZE

Position:

Boat:

PR3 Mix4+
Year:

2022

Event:

World Rowing Championships
Racice, CZE

Position:

Boat:

PR3 W2-
Year:

2022

Event:

European Rowing Championships
Munich, GER

Position:

Boat:

PR3 Mix4+
Year:

2022

Event:

World Rowing Cup I
Belgrade, SRB

Position:

Boat:

PR3 Mix4+
Year:

2020

Event:

Paralympic Games
Tokyo, JPN

Position:

Boat:

PR3 Mix4+
Year:

2021

Event:

European Rowing Championships
Varese, ITA

Position:

Boat:

PR3 Mix4+
Year:

2019

Event:

World Rowing Championships
Linz Ottensheim, AUT

Position:

Boat:

PR3 Mix4+
Year:

2017

Event:

European Rowing Championships
Racice, CZE

Position:

Boat:

PR3 Mix4+
Beyond The Boat
Films/TV: Coach Carter
Dream dinner guests: Arnold Schwarzeneger
If I wasn't a rower: Basketballer
Sports I'd like to compete in: Cycling