Norwich rowers plan charity row on Norfolk Broads for the Norfolk Nurture Hub
Ten masters rowers from Norwich and Cambridge to scull 96km to support vulnerable children on Saturday 11 August #YourStories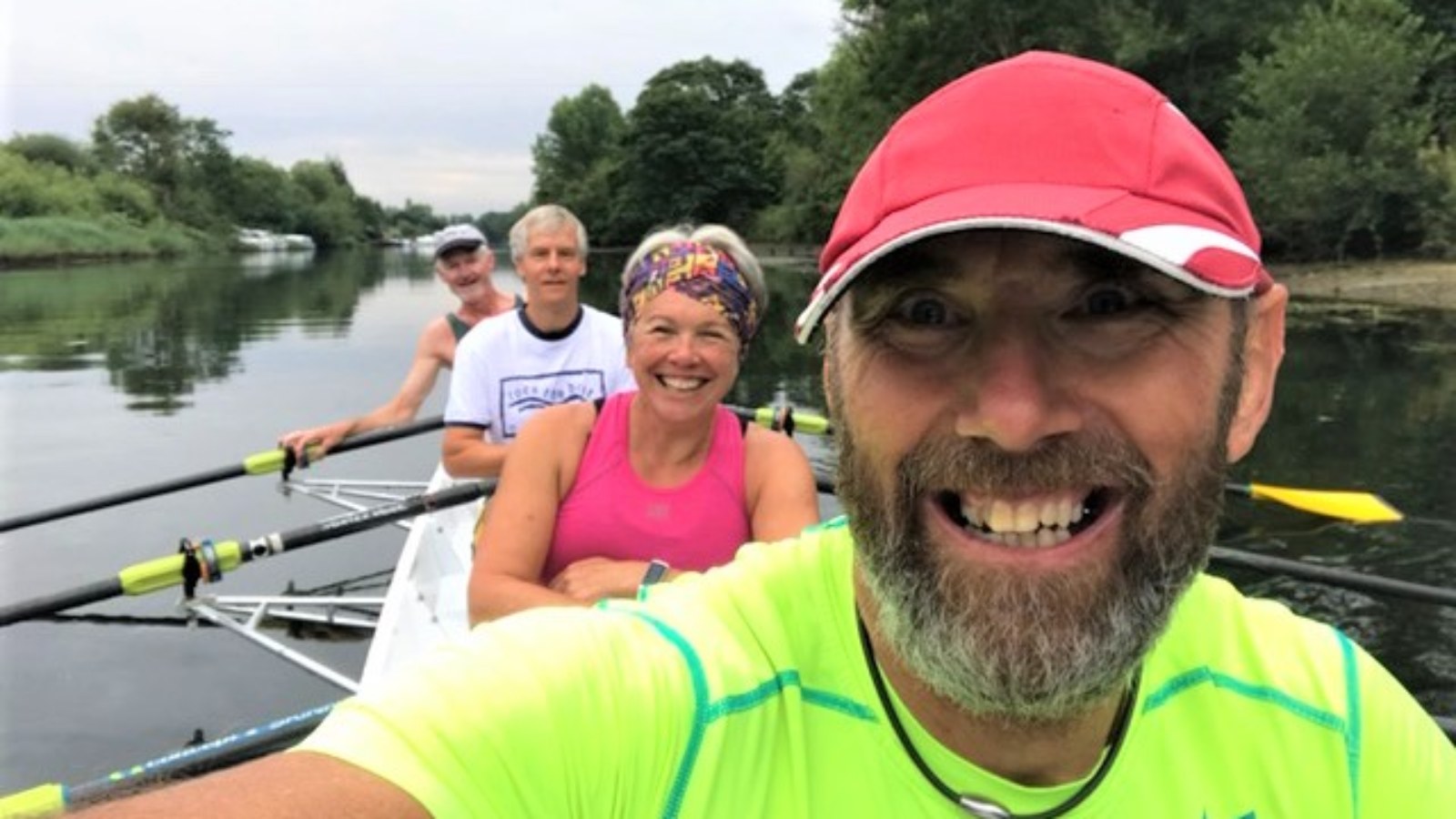 Masters rowers from Norwich and Cambridge are training hard for a 96km charity row on Saturday 11 August. The objective? To raise £5,000 for the Norfolk Nurture Hub – part of Nurture UK – which provides a safe place for children with social, emotional and mental health needs.
Norwich rower Jeni Barnacle said, "The challenge combines two of my passions – rowing and nurture. My original plan had been to raise money by doing the Boston Marathon again in my purple single scull. However it occurred to me, as I was committing to Norfolk children, the challenge really should be on rivers in the county.
"The idea then grew from there, especially once my husband, Nigel Kippin, and his Norwich Rowing Club masters quad – Worlds, Nationals and Henley winners – became involved. It is not supposed to be a race though!"
The challenge combines two of my passions – rowing and nurture
The ever increasing group of rowers includes eight from Norwich Rowing Club with one from Xpress Boat Club and one from Broadland Boat Club. Aged from 36 to 62 years, the rowers are all experienced scullers and regular attendees of the early morning sculling school at local clubs in Norwich.
"There will be two mixed recreational quads as we need stable boats for the challenge of navigating across Breydon Water at Great Yarmouth," said Barnacle. "The tide and currents can be interesting at times so we are hoping for a calm day and not too strong a tide.
"A mental challenge will be when we scull past the club at the end to finish at Pulls Ferry in the centre of Norwich, before returning to Whitlingham Boathouses to celebrate with family and friends."
If you'd like to support the masters rowers during their gruelling 96km on Saturday then you can check out their route below, with approximate timings.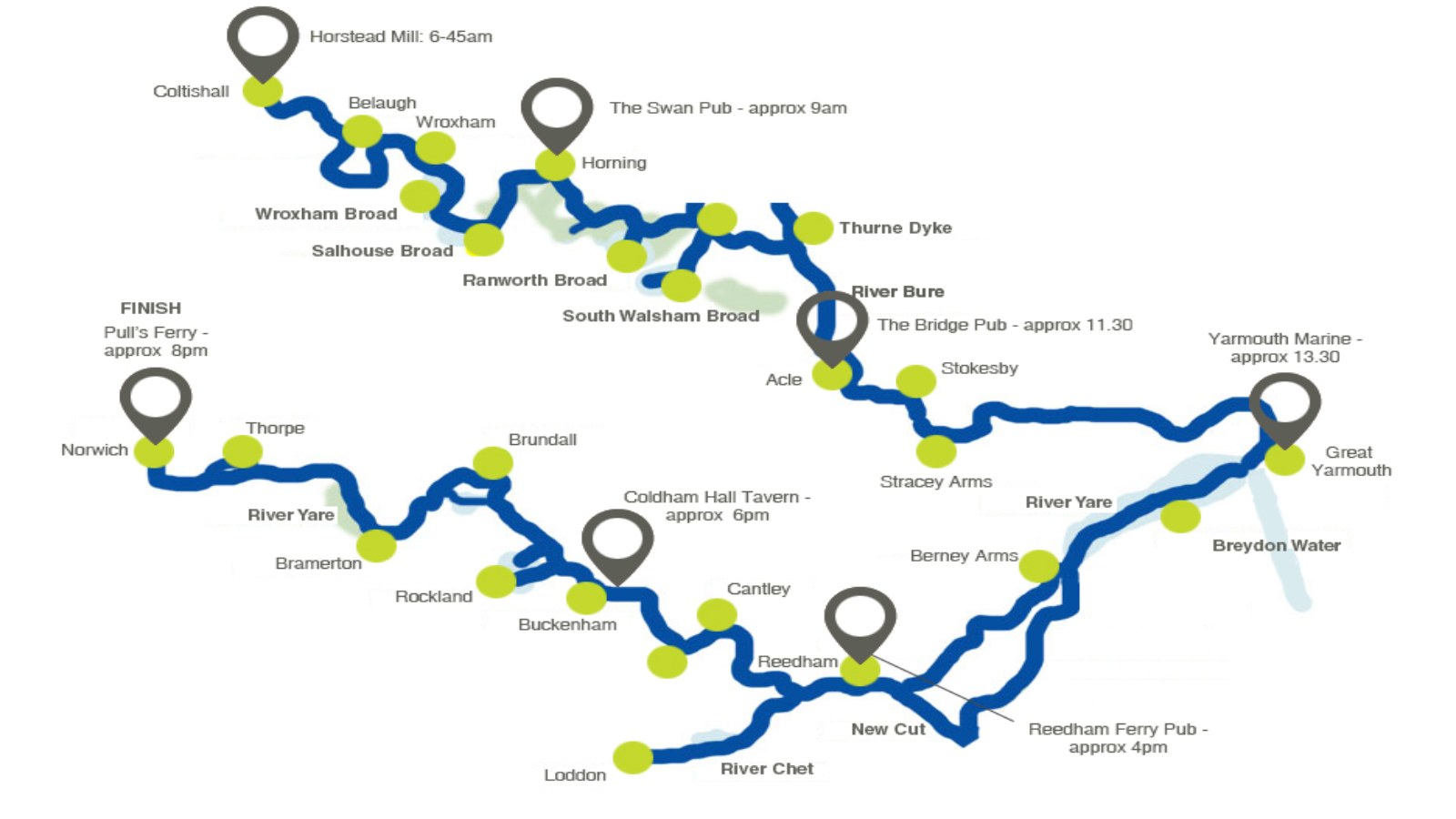 How you can get involved
1 – Sponsor us through our JustGiving page
2 – Support on the day by being at the pubs along the route
3 – Join us on the final leg of the journey into Norwich
4 – Set up your own sponsored 96km team challenge on indoor rowing machines on the day
Find out more about the Norfolk Nurture Hub here.
We would love to hear any stories that you have about your club or community. Why not share them with us via #YourStories