How to get the most out of a training camp
Going on training camp soon? Here are a few tips to ensure you get the most out of your time away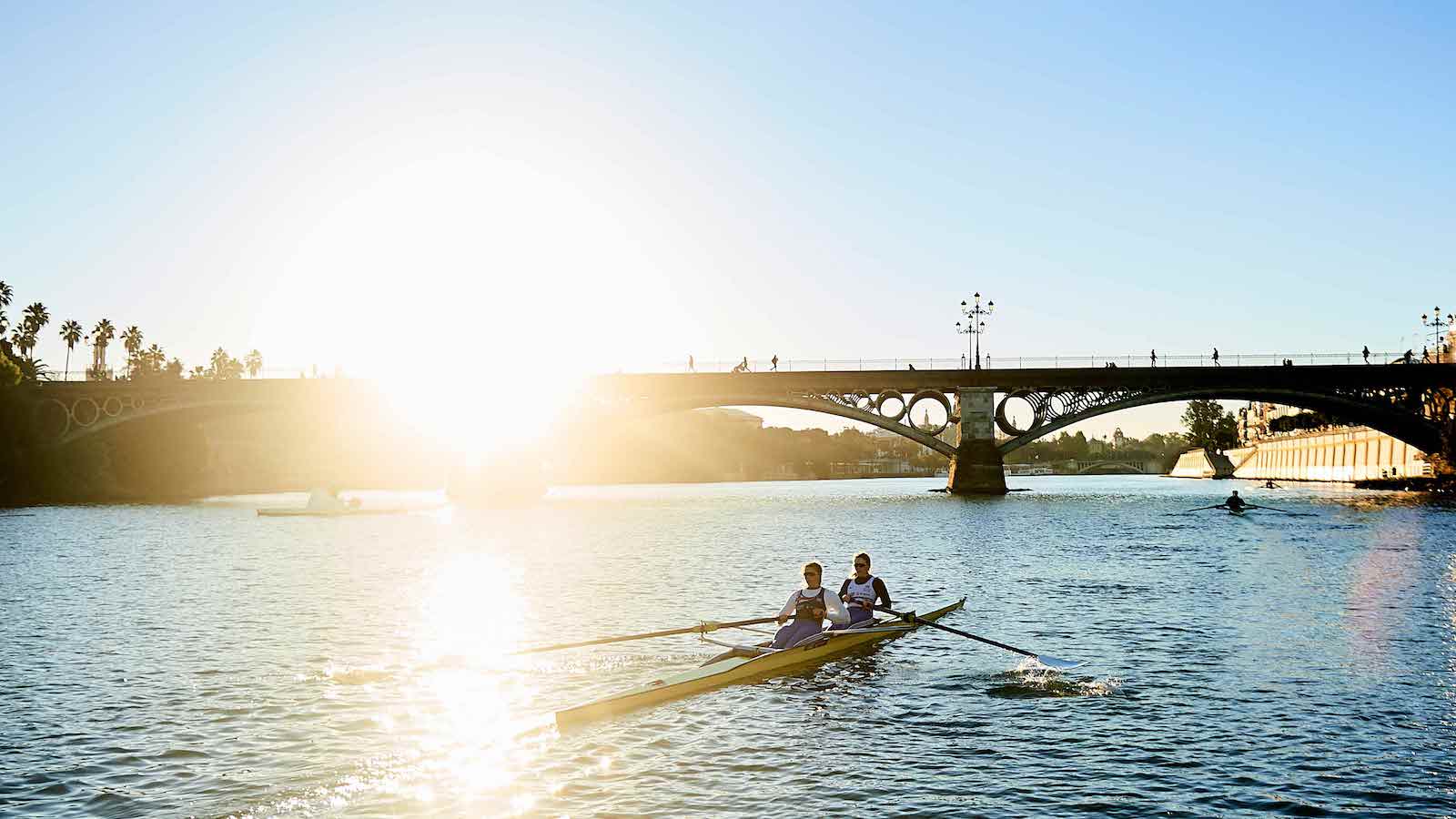 Unless you're a seasoned rowing veteran, heading off on training camp can be a bit daunting for some. Depending on your level, camps can be a shock to the system – spending long amounts of time with your teammates, upping the intensity of training and getting out of your comfort zone in unfamiliar surroundings.
There are a few things you can do before you head away to ensure that you're prepared and ready to get the most out of your time on camp.
Confirm the expectations of the camp
Chances are, you'll all be on the same page with your training routine, but it's always best to set out the aims of the camp to ensure everyone is working towards the same goal.
You don't want to go eyeballs-out on day one if it's supposed to be an acclimatisation day. At the same time, you don't want to keep too much in the tank and realise at the end that you could have got more out of it.
If you're not sure what the aims of the camp are then discuss it with your coaches as to what's on the schedule before you go to ensure you will get the most out of camp.
Pack the right kit
Whether you're heading abroad for warm weather or staying on home soil for your camp, it's important to pack kit for all conditions. Even in warmer climes it can be cold in the morning when you're heading out for your first paddle, so packing several layers is key.
Many organised camps will have up to three sessions per day, so packing four changes of kit will enable you to wear fresh kit each time, as long as you stay on top of your washing schedule!
If you're going somewhere sunny, get your hands on an appropriate factor of suncream and make sure you apply it before each outdoor session. Remember to pack your sunglasses and pack a cap or visor to keep the sun off your face. Also take care of your hands by packing cream, tape and plasters to manage blisters as and when they occur.
Pack your favourite water bottles to ensure you keep on top of your hydration and pack enough snacks to get you through the training sessions.
Cycling camps are popular ways to mix up your training in the off-season and you don't have to break the bank in order to get the most out of them. A couple of pairs of good padded shorts will see you riding in comfort for hours at a time, while a decent helmet, jersey and pair of cycling shoes will also benefit your training.
Make sure to wash your shorts thoroughly after each wear, though, or you could find yourself with an ailment that puts all your hard training to waste.
Remember, if you're flying to your training location, don't pack your rigger jigger or other tools in your hand luggage or it's likely to be confiscated at security!
>>> Alternative training camp ideas: Cycling
Pack some entertainment
While you'll be spending a fair amount of time training, you'll also have a lot of downtime to fill while on camp. Pack a couple of books or download a few box sets to watch on your laptop or tablet. Why not go old school and pick up a couple of jigsaws or board games to wile away the hours? Or write a quiz and get your crewmates involved. Anything that doesn't involve you using much energy!
Prepare your equipment
If you're taking your own boats and blades on camp, make sure you've got everything you need to rig them again at the other end, as well as a few essential spares in case you break or lose something in transit.
Travelling to and from different waters, it's important to adhere to the Check, Clean, Dry rules to ensure you're not transporting invasive species on your equipment. Click here to read more about it.
If you're renting boats when you get to the camp, remember to pack the things that will customise it to fit your levels of comfort.
Taking your own bike on camp? Make sure to get it serviced before you go to make sure it will remain in one piece once you get there. If you're training in the hills and mountains then have a think about the gearing you'll need to get up the climbs. There's nothing worse than being caught short and using all your reserves to muscle up the ascents.
>>> Alternative training camp ideas: Hiking
Do your research
Going on training camp means you've got to do many of the same things that you would if you were going away on holiday.
Is your camp fully catered, or will you be required to find food for breakfast, lunch and dinner (and second breakfast and second lunch…)?
Like any holiday, a couple of hours spent perusing TripAdvisor and Google Maps in search for some decent restaurants and supermarkets will save you time when you get there.
Make sure you check the long-range weather forecast, convert your money into the local currency and double check that your travel insurance policy covers the activities you're about to embark upon. If you take medication, make sure the same product is available in the country you're going to.
If you're rowing on unfamiliar water, check out RowSafe's advice here (page 42).
Have fun!
Above all, training camps can be some of the best times of your rowing career. You can often get away from work, study and other responsibilities for a few days and spend some quality time with your teammates. Make the most of the change of scenery, make sure to recharge your batteries between sessions and have fun!