Coming soon: ClubHub – a new service to help support your club
This year British Rowing membership hit a record high, with every indication that there's more demand to take part in our sport than ever before. Phil Hornsey, Director of Membership and Rowing Community, explains British Rowing's plans to support clubs in new and more meaningful ways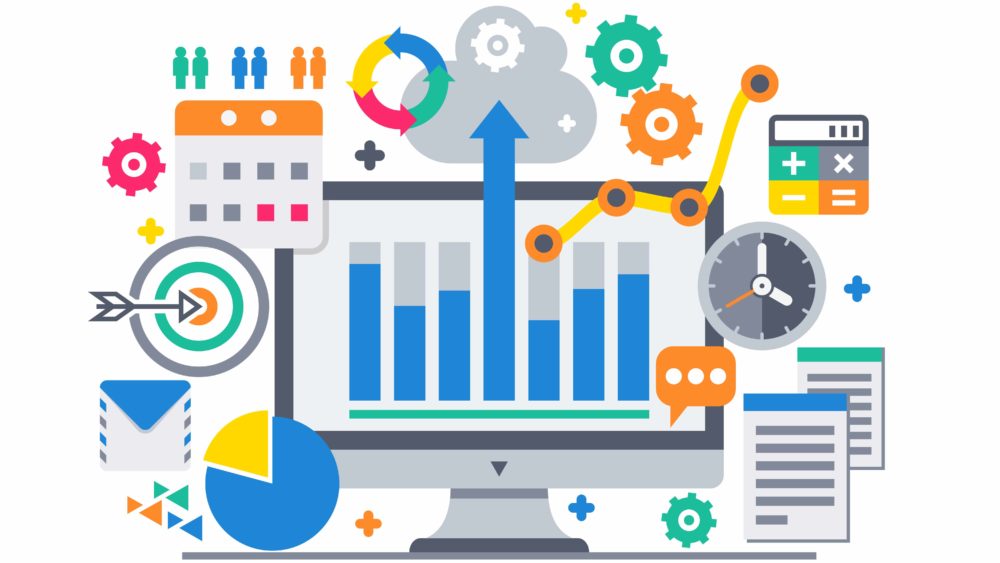 Rowing is growing. Whether it's the number of people in clubs, entries into heads and regattas, indoor rowers in gyms or record levels of members joining British Rowing, all evidence points to a sport that's flourishing.
British Rowing is developing a suite of new tools and services for club administrators and the wider rowing community
Speaking to clubs, it's rare to hear of one that doesn't have a waiting list for Learn to Row courses or new members, and a British Rowing survey in 2016 confirmed that 88% of affiliated clubs would like to take advantage of this demand to increase their membership levels.
ClubHub will...
Save you time
Streamline your financial processes
Provide easy access to club insights
Help you communicate
Help you comply with new data regulations
Provide up-to-date business knowledge and best practice
We know that making this happen is not easy. The vast majority of community clubs are run by a core of dedicated and passionate volunteer administrators and coaches, for free, in their spare time. The message from them is that running a rowing club these days is increasingly like managing a small business, and that clubs now require a similar level of knowledge, time and effort to be successful.
In response to this, British Rowing is in the process of developing a suite of new tools and services for club administrators and the wider rowing community, designed to make the task of managing members quicker and easier, and to provide all the contemporary small-business knowledge needed to run a club. We're calling this ClubHub.
At the heart of ClubHub will be an online membership management system developed by an industry leading provider, supported by a comprehensive set of 'how to' guides covering all aspects of running a rowing club. ClubHub will be available to all clubs as benefit of their affiliation to British Rowing, and developed thanks to specific investment in this area from Sport England.
If you're a club committee member or administrator, ClubHub will bring plenty of immediate benefits. Among other things, it will:
Save you time
ClubHub will reduce the time you spend signing up, renewing and managing your members by allowing them to do all this themselves, online. No more forms to be processed, emails to keep track of, spreadsheets to keep up-to-date or people to chase. ClubHub will simplify and automate as many of these membership-related processes as possible, and all your members' personal data will be centralised and stored for you, safe and secure, in ClubHub's cloud based system.
Streamline your financial processes
ClubHub will provide you with a facility to move all your club payments online. This could cover everything from membership and boat racking to race entry fees and training camp charges. No more storing cash in the clubhouse, banking cheques and checking statements, just secure online payments into your club's account.
Provide easy access to club insights
ClubHub will give you at-a-glance updates on your current membership levels, finance situation and more. As well as being instantly informative, over time these will let you track growth and identify trends and issues, to help you to be more efficient in the running of your club.
Help you communicate
ClubHub will capture all your members' contact information and generate up-to-date mailing lists for you. No more separate lists to keep up-to-date, and less of a risk of them being shared with the wrong people. ClubHub will also help to easily identify specific groups or squads within your members, and provide you with the facility to manage teams, create and send professional-looking targeted emails or club-wide communications.
Help you comply with new data regulations
The government's new General Data Protection Regulations (GDPR) come into force in May 2018. All clubs that maintain personal data on their members will need to comply with GDPR and the practices it lays down – with potentially heavy fines for those that don't, and for data breaches. ClubHub will give you the security of knowing all your members' personal, contact and payment information is safe and secure in a state-of-the art, industry-leading management system, and allow British Rowing to provide guidance to clubs on how to comply with GDPR by using this system.
Provide up-to-date business knowledge and best practice
ClubHub will provide you with all the knowledge you need to run your club as a successful small business, with content accessible 24/7. This will include expert advice on employment, tax, facilities management, tenure, and health and safety, right through to volunteer and community engagement and marketing. Whatever guidance you need, British Rowing will create it, for the benefit of all affiliated clubs.
Alongside ClubHub, British Rowing will continue to provide clubs with bespoke help and support via a small team of Community Support Managers. You can contact this team at clubsupport@britishrowing.org.
The first phase of ClubHub will launch in Spring 2018, and we will be providing updates on a regular basis in run up to this. In the meantime, if you have any questions about ClubHub please feel free to email us at clubhub@britishrowing.org.