Maximise your rowing performance this season
How can you perform at your best on and off the water? Rebecca Charlton talks to sports psychologist Tom Cross to find out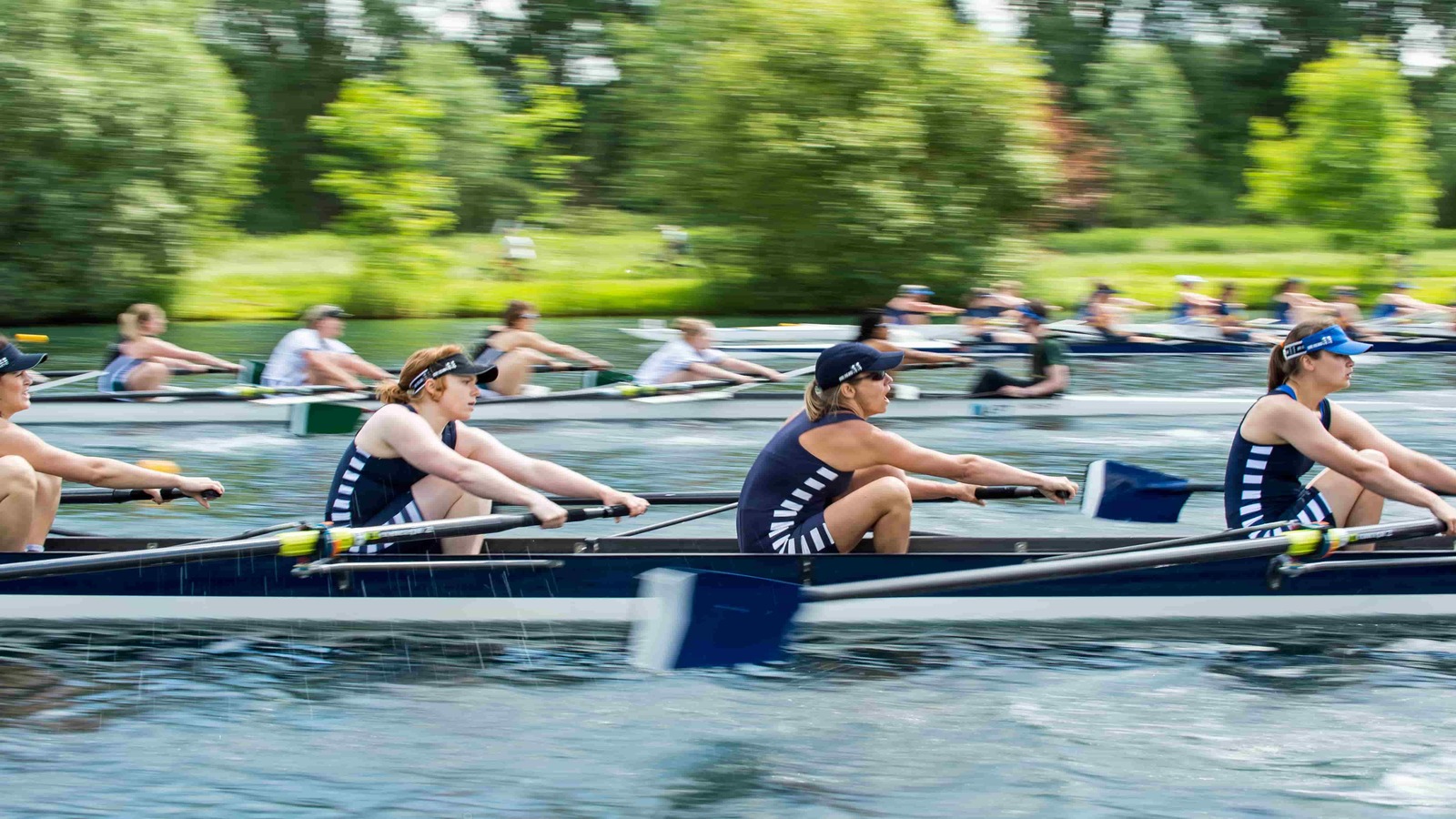 Behavioural change expert and sports psychologist Tom Cross sips a flat white in East London's Spitalfields as he pauses to think on the questions we're busy firing his way. Cross is calming to be around and it's no surprise when he mentions that he uses meditation as a way of switching off when life is busy.
He has worked alongside Olympic, World and European medallists in different sports and was a key member of the Great Britain Hockey support team who went on to secure a bronze medal in London 2012.
Cross attributes his passion and inspiration for what he does to his love of sports, coupled with a passion for working with people. He played county cricket as a schoolboy and also trialled for England Hockey. Reflecting on his sports career, he says he would have "hugely benefited" from seeing a sports psychologist.
Body and mind
As Cross says, the mind plays such a key part in sport and there's undoubtedly been a wider appreciation of the part psychology has to play in performance in recent years. He sums up why this relationship between body and mind should not be underestimated.
"You need a psychologist for your mind, just like you need a strength and conditioning coach for your body. It's just as important. Working on your mental conditioning helps your self-awareness about your strengths and areas that need development, which allows you to employ coping strategies to be able to perform to your best and this drives consistency," explains Cross.
"Everyone can have a good race or game, but it's being aware enough to know what you need to do to yourself to get in the right mood or state to race – time after time after time – under different conditions, no matter what is going on in your private life. This could be disagreements with team mates or coaches, travel disruption or playing away from home, for example," he continues.
"What is the difference between being 'good' and being 'great'?
For me this is summed up in one word – 'consistency'"
Competition
High pressure environments are part and parcel of the job and Cross has plenty of tools in the box to deal with any scenario thrown his way.
Practising creating emotional reactions in training so people have a chance to become increasingly aware of different reactions – thoughts, feelings, behaviours – means you can then try different coping strategies to see what works and what doesn't, he says. Also by linking training to competition, you can make sure the outcomes of certain situations are directly linked to doing a certain thing in competition.
With plenty of time spent within elite teams at the highest level of sport, Cross has to manage various relationships and offer support to both athletes and coaches. When an athlete isn't responding as the team would like, his strategy would be to co-create a way forward with the team and the coach. "I'd work with the athlete to gauge what kind of awareness they have about their negative impact and what it is that is motivating this behaviour," he explains.
You can never rest on your laurels in this field, so how does Cross keep his own mind creative in terms of tackling those difficult situations with athletes?
"Supervision, a mentor, reading, or asking my wife!" he concludes.
The full version of this interview with Tom Cross appeared exclusively in the August September digital edition of R&R. For more exclusive content, you can subscribe to the R&R digital here.