Row Better
Ready for more from the Rowing & Regatta archives? Here are another two articles to whet your appetite.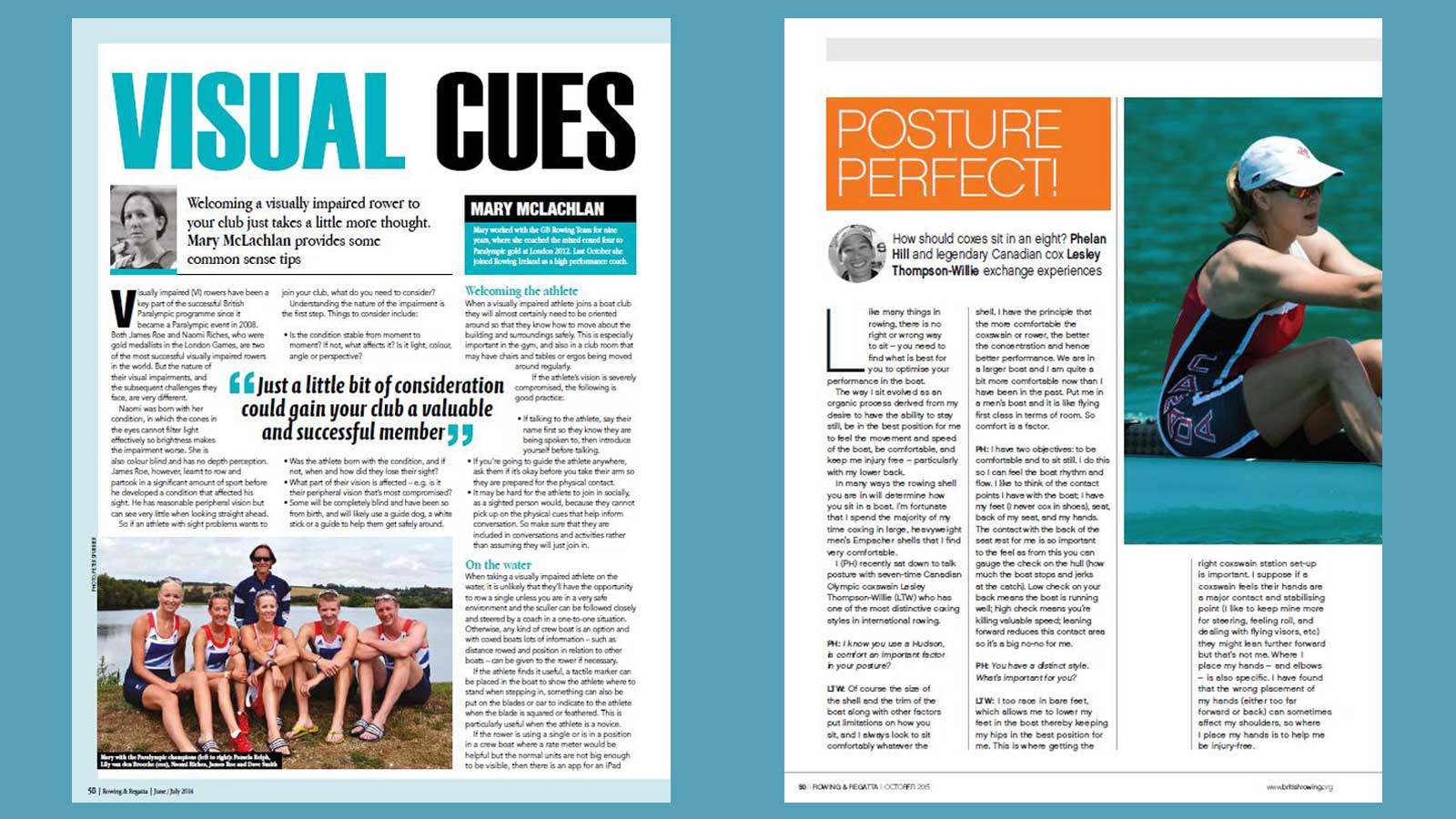 With more and more sports focusing on being inclusive and accessible, former British Rowing Coach Mary McLachlan explains that it's easier than you might think to welcome visually impaired rowers into your club. "Visual Cues" provides a list of considerations to be taken into account regarding the nature of the rower's impairment; boat club orientation and recommendations for going out on the water; using the rowing machine and in the gym. Mary provides some common sense tips to assist clubs to open their doors to all.
In "Posture Perfect!", current GB cox, Phelan Hill, and Canadian Olympic cox, Lesley Thompson-Willie, give their insight into how they think coxes should sit in an eight. They exchange their experiences on topics from comfort in the boat and personal style to how to remain injury free.
Check out these articles now on RowHow by clicking here.
If you haven't accessed RowHow before you will need to auto-enrol – but you will only need to do this once.
Remember to check back each month as we add more articles. If there's any particular topic that you would like to see on RowHow in the future, then we'd love to hear from you. You can get in touch by emailing info@britishrowing.org.