Row Better – R&R Archive
With the winter rowing season well and truly underway, it's time to delve into the archives and give you the next two articles for this month.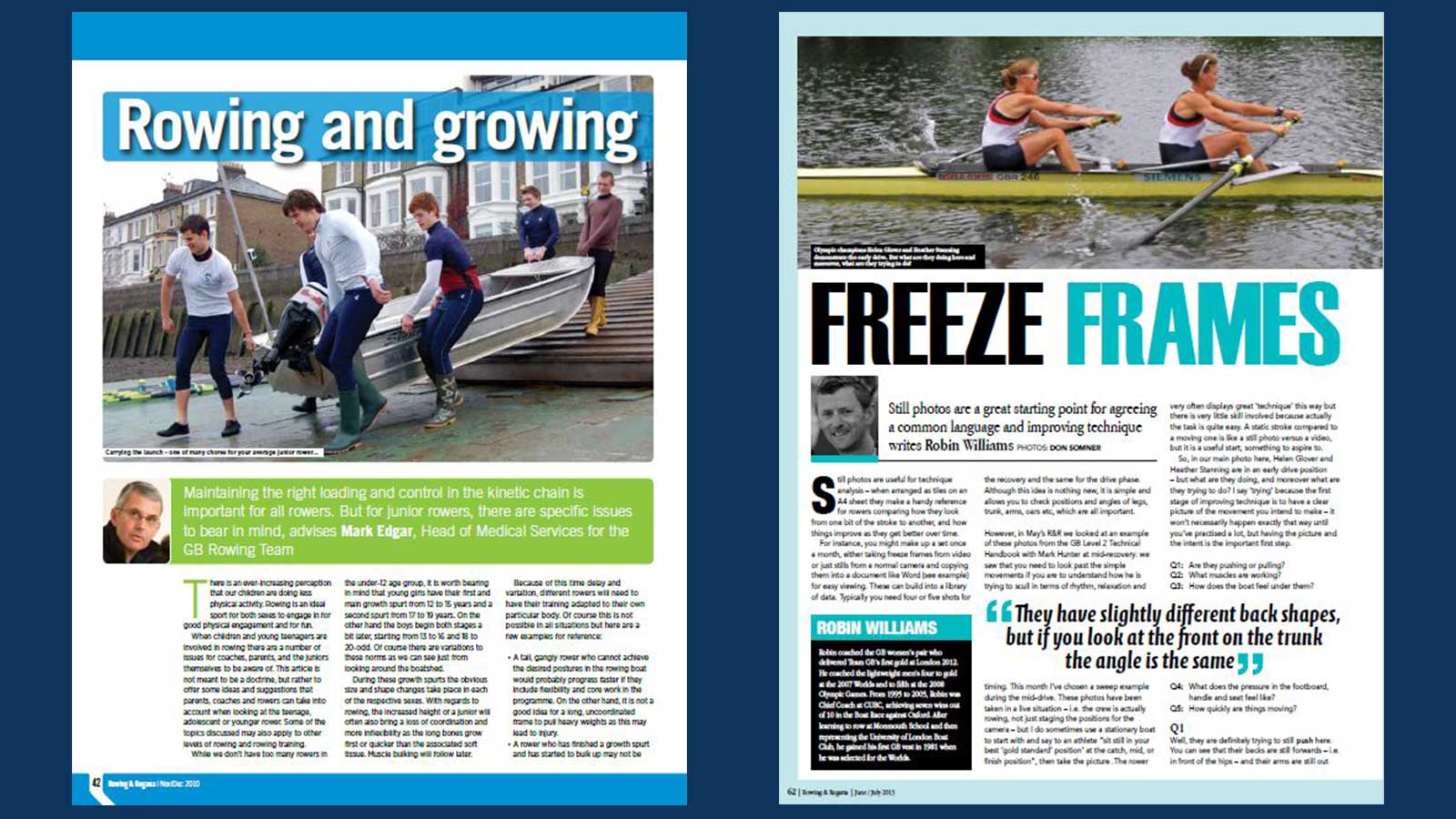 With sports aiming to increase the participation of 14 – 25 year olds, "Rowing and growing" is an informative topic to raise. It looks at the specific issues that should be considered for junior rowers taking part in rowing. Mark Edgar, former Head of Medical Services for the GB Rowing Team provides ideas and suggestions for parents, coaches and rowers alike around training as juniors' bodies change and develop.
In "Freeze frames", former GB rower and GB Rowing Team coach, Robin Williams highlights the benefit of using photos for technical development and being able to compare stages within the stroke. He also pinpoints five key questions that would help to analyse the images and provide some useful feedback.
Check out these articles now on RowHow.
If you haven't accessed RowHow before you will need to auto-enrol – but you will only need to do this once.
Remember to check back each month as we add more articles. If there's any particular topics that you would like to see on RowHow in the future, then we'd love to hear from you. You can get in touch by emailing info@britishrowing.org.